Melania Trump's red Christmas trees being picked apart by visitors on White House tours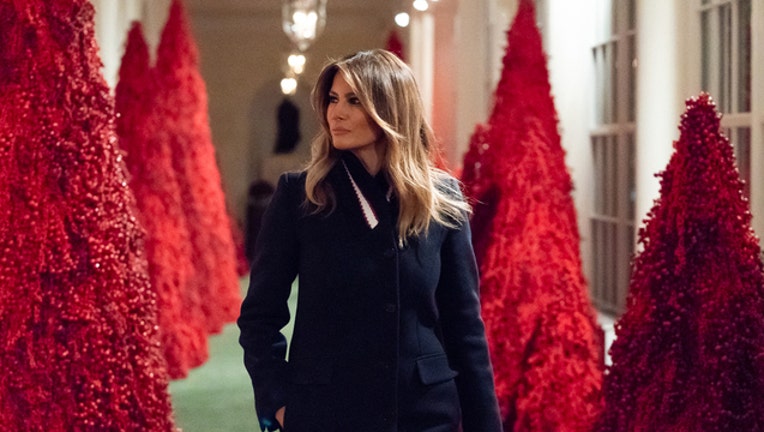 article
WASHINGTON - Melania Trump's now-infamous red Christmas tree display is reportedly favorite for those touring the White House. They're almost too popular, according to reports.
Tourists have been eyeing the trees ever since they blew up on social media. And now, people on the White House Christmas tours are allegedly stealing pieces of the trees, keeping bits of the bright red berries and branches as souvenirs.
So far more than 20,000 people have toured the White House during the holidays.
Other parts of the White House are roped off to prevent items from being touched.
Those red topiary trees are still a central part of the tour, and much to the dismay of White House staffers, close within reach of those wanting to sneak a piece home with them.