Mermaid auditions this weekend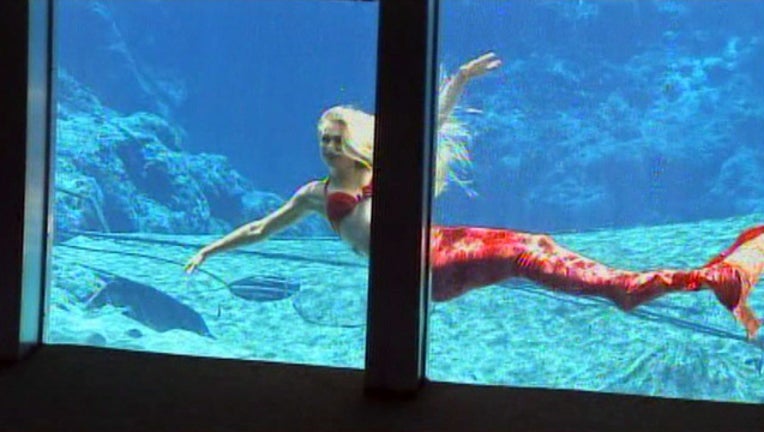 article
WEEKI WACHEE (FOX 13) - Mermaid auditions begin Saturday at Weeki Wachee Springs State Park for those who have always wanted to be a mermaid.
The park is holding auditions on Saturday for its world-famous squad. There are currently 17 performing mermaids and three princes; a park spokesman said they are hoping to hire as many as eight new mermaids.
The Weeki Wachee mermaids perform underwater year-round in 72-degree spring water from the head of the Weeki Wachee river. The show debuted in 1947 in a limestone theater built below the spring's surface.
The park initially expected at least 50 women to come for the first round of auditions – which includes a 300-yard endurance swim and up to 15 minutes of treading water – but after the job posting went viral, the park says they've had nearly 200 applicants reach out so far.
Candidates who pass the initial screening will be invited back for a sit-down interview. The third round of the process includes an underwater audition, where they'll have to show they can move like mermaids.
The starting salary is $10 per hour.
Interested applicants should have already RSVP'ed to reserve an audition spot by emailing weekihr@gmail.com, no later than January 11.  
"Please be sure to send a head-shot and resume along with the state application," the job announcement added.
LINK: State appplication
Information from the Associated Press was used in this report.