Mexico's Colima volcano erupts, 3 hamlets evacuated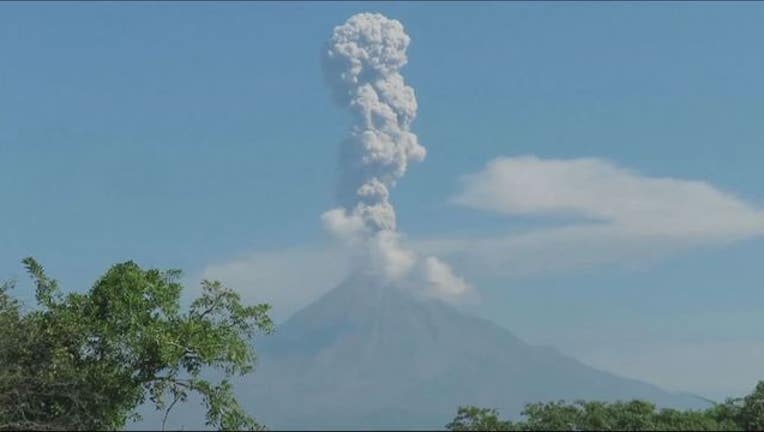 article
MEXICO CITY (AP) - Eruptions at the Colima volcano in western Mexico continued Saturday, forcing authorities to evacuate hundreds of people from three hamlets on the volcano's slopes.
The civil defense office in Jalisco state said glowing-hot rock continued to flow down the volcano's southern and southeastern slopes, and vapor and ash emissions continued.
The office said 26 people had been evacuated from a hamlet known as Juan Barragan, 17 of whom went to a shelter in the nearby community of San Marcos.
The government of the neighboring state of Colima said 230 people had been evacuated from the hamlet of La Becerra and 80 from Yerbabuena. Civil defense officials said many went to a shelter in the town of Comala.
Eruptions Friday sent lava or glowing rocks down the volcano's slopes and a column of ash and vapor into the air.
Also known as the Volcano of Fire, the 12,533-foot (3,820-meter) volcano is 430 miles (690 kilometers) west of Mexico City.