Moffitt Cancer Center uplifting the spirit of patients through art and music
TAMPA, Fla. - When patients come to Moffitt Cancer Center to get physical healing they also receive mental health treatment with a program that has been around for 25 years.
Lloyd Goldstein is providing soothing comfort for families and faculty at Moffitt Cancer Center. Lloyd is part of Moffitt Cancer Center's Art in Medicine program.
The program is designed to help people explore healing and self-discovery through art and music.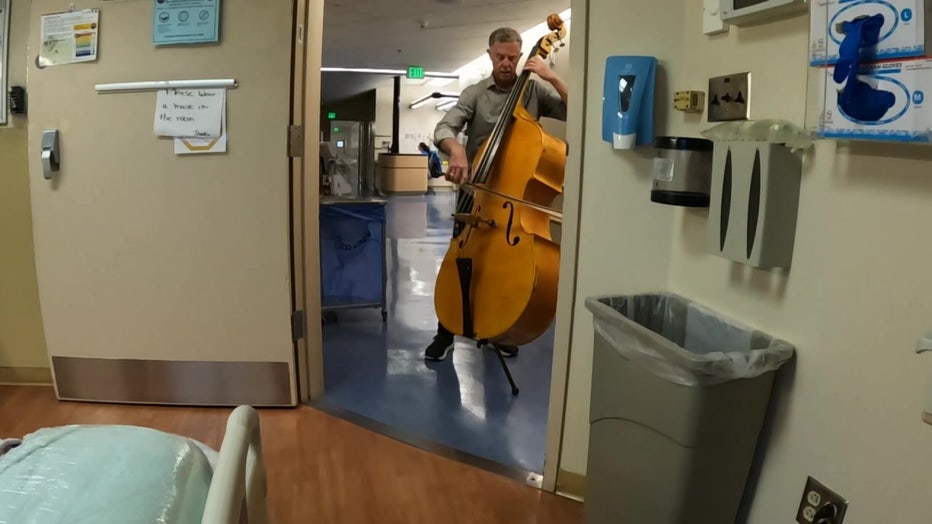 Moffitt Cancer Centers Art in Medicine program helps patients fighting cancer. 
"Art and music are what connect us all as humans. Being able to express ourselves and share our emotions," said Amanda Bonanno, Arts in Medicine Coordinator. "Being able to offer a relaxing space for people in the hospital through the studio, or to create a relaxing space in their hospital room by bringing live music and visual arts helps people get in touch with the humanity side of things while they're here in the hospital." 
READ: Jimmy Buffett continued to perform after being diagnosed with rare form of skin cancer
For Goldstein, playing in the hospital is like being in a classroom.
"One of the greatest benefits is these people become my teachers," said Goldstein. "They are showing me grace in the face of trauma."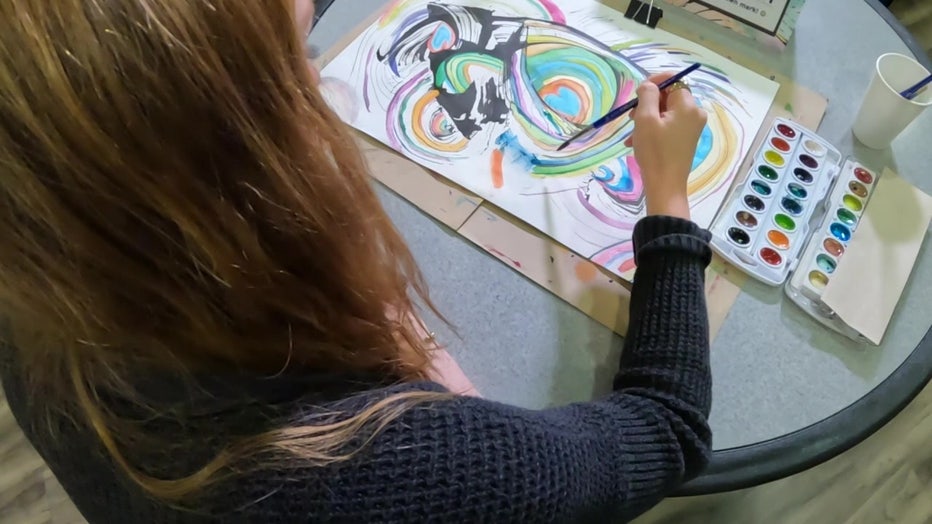 Art is also a part of the program.
The program has been fighting the trauma that cancer can bring for 25 years.
"To be able to give them a moment where they're able to disconnect from the hospital experience and have a moment of connection with the artist or with each other, with their family members and caregivers has been a really beautiful thing, and it's given people a lot of peace and even joy while they're here in the midst of their treatment," Bonanno said. 
READ: Cancer patients find comfort and community at Hope Lodge
Nanette Ehlers has been at the hospital for six weeks battling cancer and said the music has changed her life.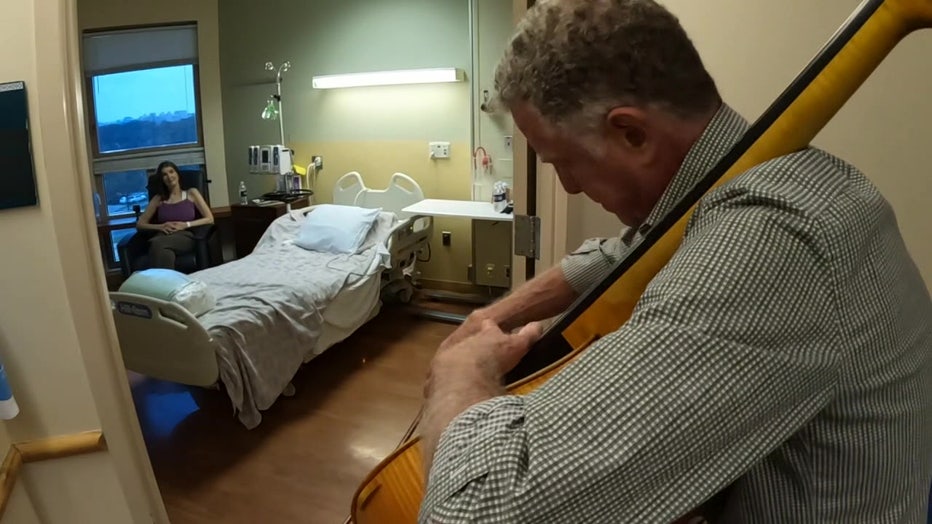 The Moffitt Cancer Center has offered the program for almost 25 years.
"The music just moved me so much that I actually had tears come out of my eyes, and they weren't sad they were joyful," she said.
Goldstein gets something out of the experience as well. 
"They're showing me how to be present and how to value each moment that we're alive and how important it is to do that," he explained. 
The program provides a way for those going through the pain that cancer can cause to find inner peace. The program is free for families and patients.