Motorcyclist dies in crash on US 19 in Port Richey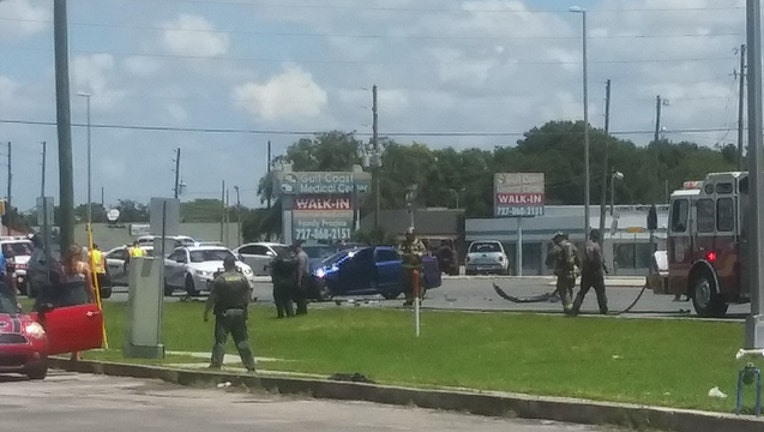 PORT RICHEY (FOX 13) - Southbound lanes of US 19 in Pasco County were shut down for hours Saturday after a fatal accident involving a motorcycle.
THe Florid Highway Patrol says 83-year-old James Douglas Pulver, of Port Richey, was driving his Hyundai Elantra north on US 19 near Marco Drive in Port Richey Saturday around 12:30 p.m.
Troopers said as Pulver tried to make a U-turn just as 23-year-old Jacob Taylor Gianatasio, of Wesley Chapel, passed, heading south, on his Yamaha motorcycle. 
FHP says Pulver pulled into Gianatasio's path, hitting the right front of the motorcycle. 
Gianatasio was pronounced dead at the scene of the crash.
FHP said charges were pending.