Murder defendant to have seventh mental evaluation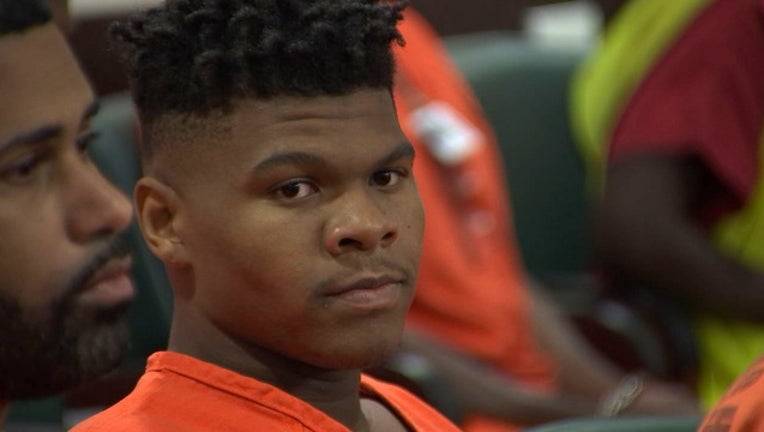 article
TAMPA (FOX 13) - It looks like a seventh doctor will evaluate murder defendant Dontae Johnson for competency.
Investigators say Johnson robbed and killed father James Beck in front of his young son last February.
Beck was selling his dirtbike on Craigslist and Johnson – along with co-defendant Ramontrae Williams – allegedly lured Beck to Tampa in order to rob him.
Since then, doctors who evaluated Johnson determined he was unfit to stand trial.  He went off to a state hospital for treatment, but now he is back.
Prosecutors say he is competent to stand trial, but his attorneys want to make sure. So a seventh doctor will now give his opinion.
This could be a preview of the complexity of competency for other high-profile defendants like Howell "Trai" Donaldson, the suspected Seminole Heights serial killer who is accused of gunning down four innocent people.
Donaldson's attorney, Charles Traina, recently asked the judge for help. "We want to ask the court to appoint two other mental health professionals to evaluate our client for competency."  
There is also murder defendant Mikese Morse. Tampa police say he intentionally ran over and killed a father biking with his two boys. 
Morse is likely to face the same mental health analysis as Donaldson.
Morse's father, Michael, recently talked about the family's struggles to get their son the help he needed -- only to have the system fail him. "He has mental health issues. He should be in a mental health facility where he can get the proper treatment."
As for Johnson, a competency hearing has been set for July 26 to hear the results of this latest doctor's findings. Once that happens, the judge will make the final decision on whether Johnson is fit to stand trial.