MUST SEE: Dinosaur Shovels Snow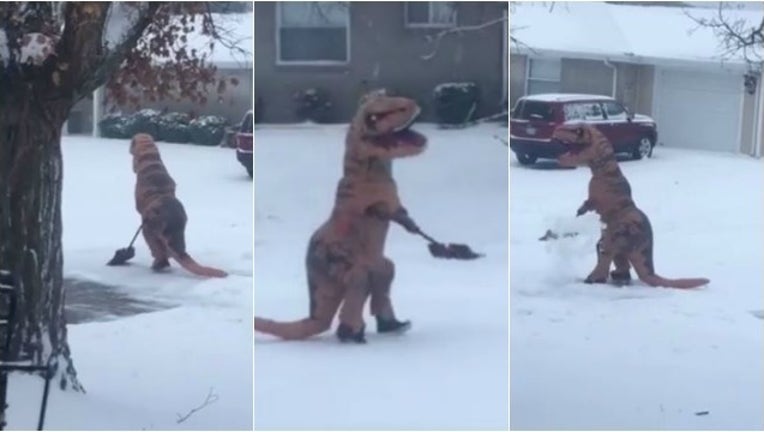 Video of a man shoveling snow has quickly gone viral… and it's easy to see why!
Amy Saxon White, of Laurens, South Carolina, shared video of her husband shoveling snow while wearing a dinosaur costume on Friday. The video of White's husband, Cliff, has gone viral with more than 3.2 million views. Mr. White is wearing an orange Tyrannosaurus Rex costume in the video. 
APP USERS: Watch here
(Source: Amy Saxon White/Facebook)
STORYFUL contributed to this article.