NASA aborts Pegasus rocket launch Monday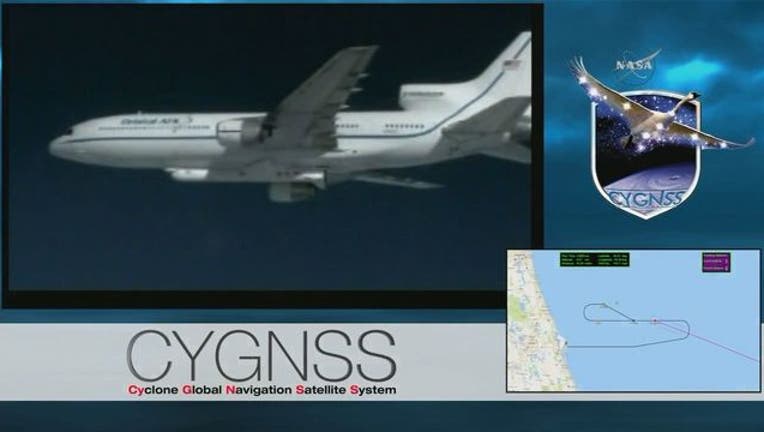 CAPE CANAVERAL (FOX 13) - NASA prepared to launch a rocket filled with eight micro-satellites designed to aid weather forecasters in understanding and predicting hurricane intensity Monday morning. 
Unfortunately, due to what NASA calls a "hydraulic system issue," the 8:40 a.m. launch was aborted. Flight control planned another attempt at 9:05 a.m., but aborted that as well after troubleshooting. 
The eight satellites make up the Cyclone Global Navigation Satellite System, or CGNSS.  NASA planned to deliver the CGNSS to Earth orbit by an Orbital ATK Pegasus XL rocket. 
But what set this launch apart from many others is that it is what NASA calls an air launch. The rocket was affixed to a modified L-1011 aircraft, nicknamed "Stargazer." 
"A launch from a Pegasus is very unique," said Aly Mendoza-Hilll, CYGNSS mission manager for NASA's Launch Services Program. "The plane flies at about 39,000 feet, then the rocket is released. Five seconds later, it ignites and leaves the atmosphere."
There is no word yet on when another launch attempt will be made.