New Jersey officer helped rescue Clearwater boy from drowning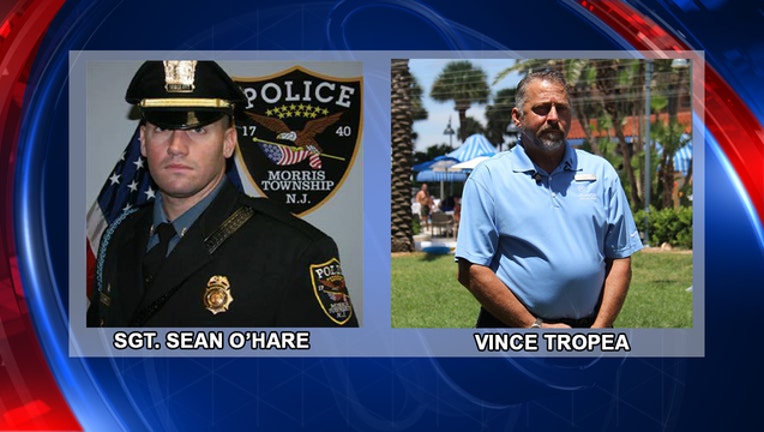 CLEARWATER (FOX 13) - An off-duty officer from New Jersey was called into action while on vacation in Clearwater Sunday.
Sgt. Sean O'Hare of the Morris Township Police Department was relaxing by the pool at the Sheraton Sand Key when he heard screams.
Clearwater police said a motionless two-year-old boy was pulled out of the deep end of the pool. O'Hare, a 20-year police veteran, sprang into action. He began CPR on the small child, who was blue to the face, who'd been in the water for an unknown amount of time.
Together, with the help of hotel manager Vince Tropea and other bystanders, the little boy finally took a breath after about three minutes of CPR.
According to Clearwater police, the boy was rushed to All Children's Hospital where he was treated and released. His mother said he is expected to be just fine.
Morris Township Police say this isn't the first time Sgt. O'Hare has helped save a life. In 2007, O'Hare helped save another toddler using CPR. The department said the two formed a special bond. Each year O'Hare brings a birthday gift to the little boy he saved.
O'Hare said whether patrolling streets or on vacation, an officer is always on duty.
"That's the reason you take the job," said O'Hare. "To help people."
O'Hare, who has maintained his EMT certifications throughout his career and had recently taken a refresher course in CPR, has also served as a CPR instructor for the department. Clearwater police say Tropea had recently taken a refresher CPR course. The training came in handy as the two were in the right place at the right time.