Nurse stole medicine from Polk County Jail, arrested for DUI, sheriff says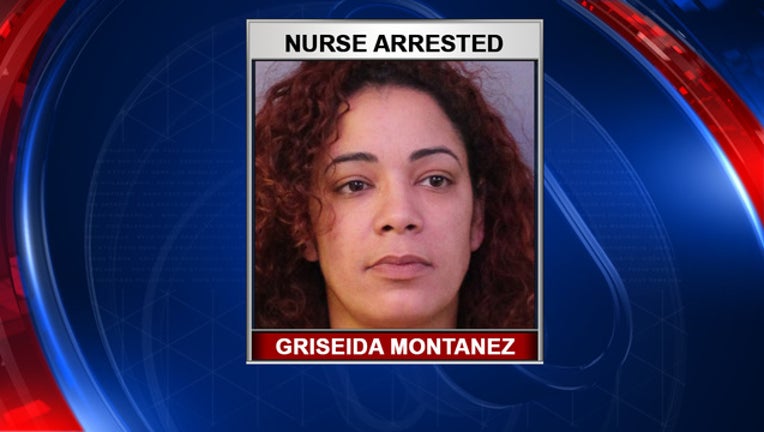 MULBERRY, Fla. (FOX 13) - A nurse with the Polk County Jail was arrested for DUI after stealing medication from the facility, officials said. 
Around 8:30 p.m. Thursday, a Polk County deputy pulled over 39-year-old Griseida Montanez for speeding in Mulberry. Officials said when the deputy began speaking to her, he smelled marijuana. 
He looked inside her vehicle and spotted two partially-smoked marijuana cigarettes and a third one unsmoked, according to the Polk County Sheriff's Office. He also found a bag with two urine specimen cups containing pills. One container had pills, later identified as muscle relaxers and anti-seizure medication. 
Montanez admitted the pills were not prescribed to her, and took the pills without permission from the Polk County Jail because they were scheduled to be destroyed, deputies said.
She was arrested on several drug possession charges, theft and DUI. Montanez was employed with Corizon Health, and was working as a registered nurse at the South County Jail in Frostproof. 
"Ms. Montanez knew she was violating the law," Polk County Sheriff Grady Judd said in a statement, "and continued to do so by stealing medication. Her actions are unacceptable and now instead of working in the jail, she was booked into the jail."