Oh no, it's happening again! What color are these flip-flops?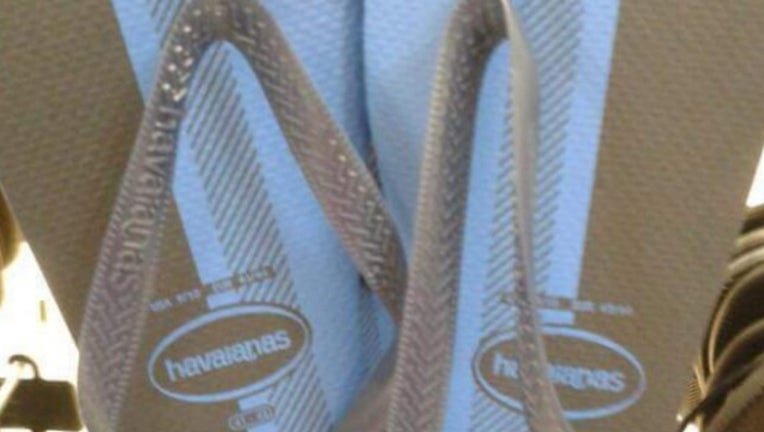 article
We hate to do this to you, but it looks like we could have a "the dress" part two on our hands!
A tweet showing a pair of Havaianas flip-flops is going viral because users can't tell if they are blue and black, or white and gold (sound familiar?)
Take a look for yourself...
So what do YOU see? Are the colors you spot the same as the ones you saw in the viral dress in 2015? 
No word yet on the ACTUAL colors of these shoes, but we'll provide an update as soon as we know!