Pasco County couple commissions revolver-shaped swimming pool
ODESSA, Fla. - The swimming pool in the backyard of Louis Minardi's home may be distinctive to Florida: The custom-built pool is shaped like a six-shooter revolver, in a state made famous – sometimes infamous – by guns, gun politics and gun culture.
"Neighbors that have bought houses around here have all come by," said Minardi, who lives near Tampa. "They're all, 'Is this guy a whack job?'"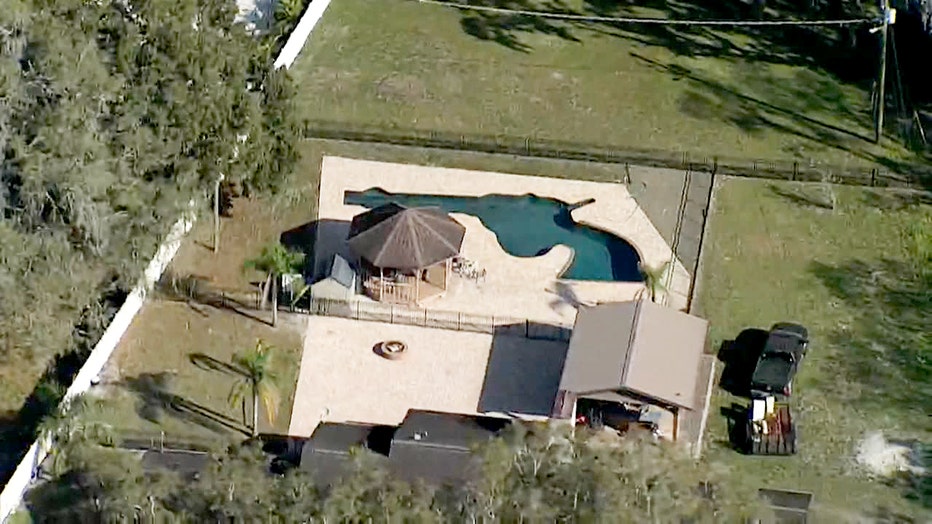 Gun-shaped pool built in Pasco County
The story behind the revolver-shaped pool goes back roughly 40 years to an idea proposed by Minardi's high school friend, Albert Jones III, a contractor who said he was bored building more traditionally shaped pools.
Minardi was reluctant at first, but the idea resonated with him, given his lifelong relationship with guns. Now 67, Minardi said he grew up hunting with friends and remembers receiving his first firearm, a double-barrel shotgun, when he was in middle school but already mindful of gun safety.
WATCH: Veteran rescues Lakeland woman from sinking car after it crashed into country club swimming pool
"I was the shortest, littlest guy growing up, and bought a damn 12-gauge," Minardi said.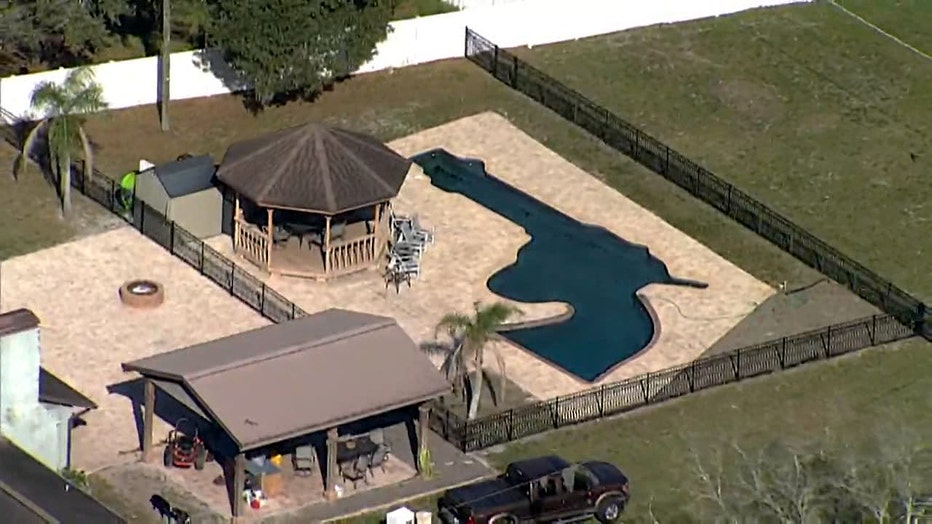 Gun-shaped pool built in Pasco County
"The times were different then," he said. "You're 12, and your mother drops you off a box of shells and a shotgun. But they trust it. They knew we knew what we were doing."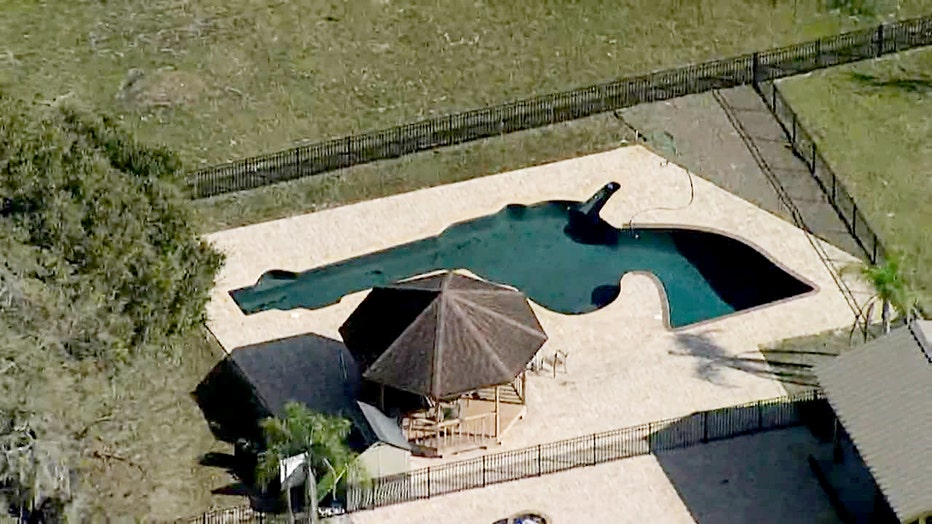 Gun-shaped pool built in Pasco County
Minardi said he opened a gunsmithing business with his brother after attending classes in 1976.
Story courtesy Fresh Take Florida via Associated Press