Pasco deputies use Taser to chase shopper from Walmart ceiling
NEW PORT RICHEY, Fla. - A man was caught crawling through the ceiling of a Pasco County Walmart Tuesday.
Deputies say he wouldn't come down, so they were forced to use Tasers to subdue him.
Shoppers were evacuated and the store, located at State Road 54 and Little Road in New Port Richey, was closed for hours.
The store was back open Tuesday night but investigators are still trying to figure out how and why a man got into the ceiling crawl space and refused to come down.
Around 1 p.m., Walmart workers called 911 after spotting a man crawling through the ceiling.
The Pasco County Sheriff's Office says the man did not obey deputies when they asked him to get down.
"This is the type of thing where you never know what you're going to get in a day our deputies never know what they're going to face," said Amanda Hunter with the Pasco County Sheriff's Office.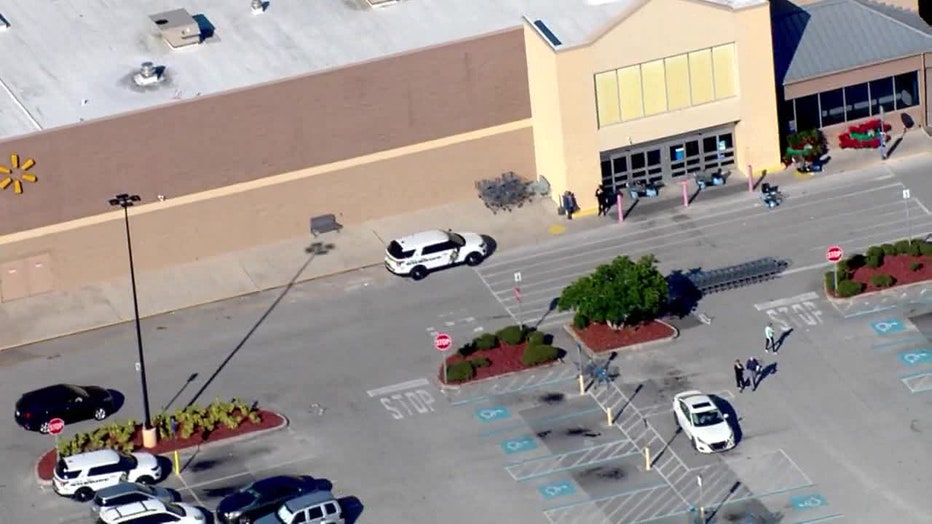 After verbal negotiations failed, the man was Tased and detained. Deputies say he was unarmed.
"It's going to be a long investigation it seems like there's a lot to unpack here," Hunter said.
The man, who has not been identified, was detained and taken to the hospital. Officials are testing him to see if he was under the influence of drugs or alcohol or if this was a mental health issue.
At this point, he does not face any charges.