Pastor killed in Charleston church shooting remembered in Tampa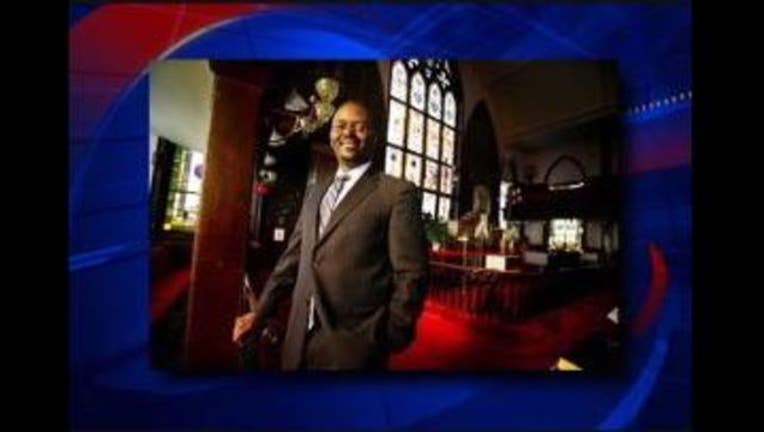 article
A beloved South Carolina pastor who was among those killed in a rampage at a Charleston church was remembered Thursday by a friend in Tampa as a "very unique, gifted pastor."
Rev. Clementa Pinckney touched many lives as the leader of the Emanuel African Methodist Episcopal (AME) Church, including Rev. Dr. David Green, who is the pastor at Allen Temple AME Church in Tampa.
"It's a sad day for me. It's a sad day all of the AME churches in our connection. It's a sad day for our country," Green told FOX 13.
Pinckney was also a South Carolina state senator. Green said his friend also found a way to carefully balance his two passions.
"He was able to deal with the political side of the community and the spiritual side all together," Green said. "You don't have Pastor Pinckneys everyday."
Rev. Pinckney, 41, was in the Emanuel AME Church Wednesday night when a gunman, identified by investigators as 21-year-old Dylann Roof, opened fire in a rampage, killing nine people.
It was emotional day in the AME Church community in Tampa Bay.
"It's just devastating that this event would occur especially in a church," said Rev. Gregory V. Gay, Sr. of Mt. Olive AME Church in Tampa. "It's been a trying moment and morning for myself and my congregation and, no doubt, AME-ers all over the nation."
The 180-year-old AME Emanuel Church in Charleston is considered the "mother" AME church that gave birth to every AME church in the southeast, including the ones in Tampa Bay.
"One of the hallmark churches in our denomination," Green said.
At 4 p.m. on Thursday, leaders of the AME Florida region held a prayer vigil on a conference call. Thousands of congregants were expected to join.
Green said he knows moving forward will be difficult, but the message he plans to deliver to his congregation is one of hope.
"God gives us a great responsibility, a great life and we've got to cherish every moment of life."