Pedestrian dies in Palm Harbor crash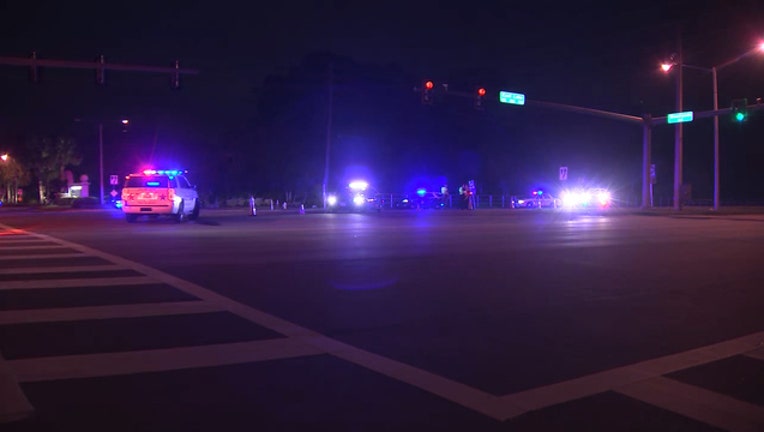 PALM HARBOR, Fla. (FOX 13) - A deadly crash in Palm Harbor claimed the life of a pedestrian. 
The northbound lanes of East Lake Road at Woodlands Boulevard were blocked for a few hours as Florida Highway Patrol troopers investigated the accident. They said the victim, a 34-year-old Jeffrey Korth, died from his injuries on the way to a hospital.
Troopers said the driver stayed at the scene. They said, according to preliminary evidence, a 24-year-old man from Trinity was traveling northbound on East Lake Road approaching the Woodlands Boulevard intersection.
Investigators said Korth was walking westbound, crossing Woodlands Boulevard. The driver entered the intersection under a green traffic signal as the victim walked into the driver's path, troopers said. 
The vehicle collided with Korth, investigators said. The driver and his 24-year-old male passenger were not injured.