Pinellas County deputy justified for killing suspect who shot K9 handler 3 times, per state attorney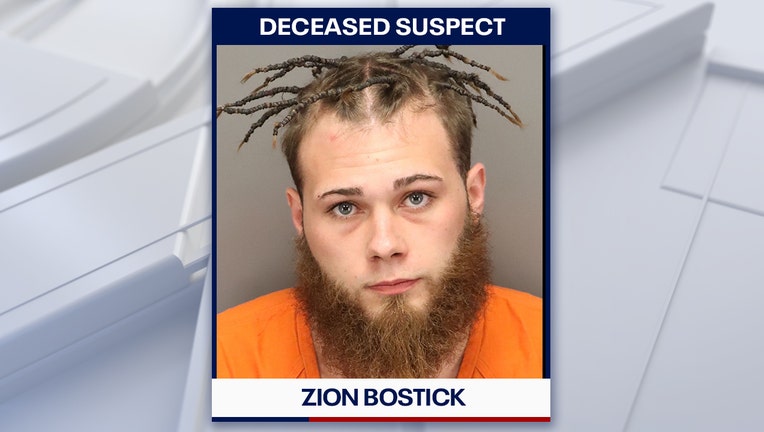 article
ST. PETERSBURG, Fla. - Days after a Pinellas County deputy was released from a hospital – after he was wounded in an "ambush" – State Attorney Bruce Bartlett concluded that the sergeant who fatally shot the suspect was justified in his actions.
On March 12, Corporal Matt Aitken, his K9 Taco, and Sgt. Jacob Viano responded to a vehicle burglary report. According to investigators, the suspect, 23-year-old Zion Bostick, was waiting for law enforcement to arrive after fleeing into a neighborhood.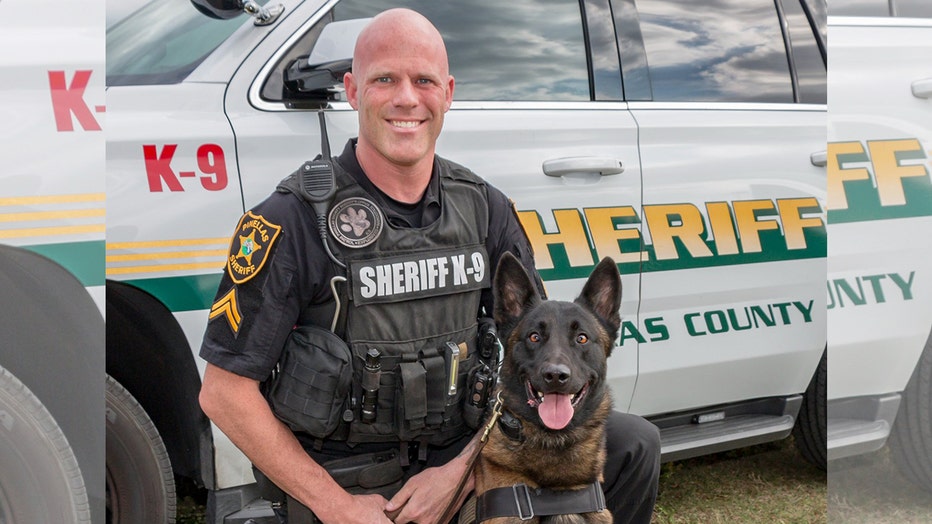 Cpl. Aitken and K9 Taco (Pinellas County Sheriff's Office)
PREVIOUS: Pinellas deputy shot 3 times during 'ambush' leaves hospital a few days later
Cpl. Aitken and his K9 Taco began tracking Bostick. They followed him to the backyard of a home on 60th Avenue North. Cpl. Aitken spotted Bostick trying to hide around the corner of the house, officials said, and "verbally challenged him."
Deputies said the suspect immediately fired several rounds at Cpl. Aitken, striking him in the neck, hand, and leg. Sgt. Viano managed to avoid any bullets and fired back. Bostick died at the scene.
Cpl. Aitken was released a few days later from Bayfront Health St. Petersburg. K9 Taco and Sgt. Viano were not injured.
Wednesday. the State Attorney's Office finished its investigation into the deputy-involved shooting and released the results. The following statement was released:
"I have determined that K-9 Deputy Matthew Aitken and Sergeant Jacob Viano were in the lawful performance of their legal duties when they pursued Zion Bostick for the felony charge of Burglary to a Conveyance when they confronted Bostick at the rear of the residence at 6385 60th Avenue North, St. Petersburg, Pinellas County, Florida, and commanded Bostick to raise his hands. 
When Bostick responded by shooting Deputy Aitken three times and shooting at Sergeant Viano three times, Sergeant Viano was justified in utilizing deadly force to kill Bostick who was engaged in the forcible felony of Attempted Murder of a Law Enforcement Officer. Therefore, it is the conclusion of the Office of the State Attorney that the death of Zion Bostick was justifiable."