Police: Father tried flushing 6-week-old son down toilet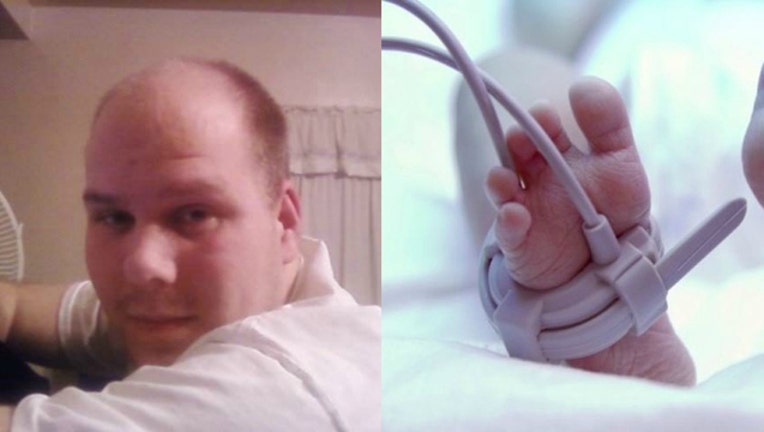 article
PITTSBURGH (AP) - A man tried to drown his 6-week-old son in a flushing toilet during an armed domestic dispute that led to a SWAT standoff, Pittsburgh police said Tuesday.
Dennis Gateley, 31, was in custody awaiting arraignment on charges including aggravated assault against the infant, endangering the child's welfare and illegally possessing a firearm. He was also charged with assaulting and threatening to kill others in the house.
Gateley's brother told police that he found Gateley, the child's mother, and the child's paternal grandmother arguing in a bathroom late Monday.
The grandmother had told police she saw Gateley punching and pushing the child's mother so she grabbed the infant and ran with the child's mother into a bathroom to get away.
Gateley forced his way into the bathroom and his brother saw the women "yelling at Dennis who was holding the infant child upside-down pushing his head into the toilet," police said in the criminal complaint.
The grandmother's boyfriend wrestled the baby from Gateley, police said.
When police responded, residents of the house said Gateley was armed and inside. A SWAT was called to the home in the city's Mt. Washington section around 12:30 a.m.
A police negotiator persuaded Gateley to surrender about two hours later.
The woman and child were taken to a hospital for evaluation. The child was not believed to be seriously injured even though, at one point, Gateley banged the child's head off a wall before pushing it into the toilet, police said.
The woman was treated for a black eye.
Gateley was bitten by the family's dog during the melee.
Online court records don't list an attorney for Gateley, who was on probation for a simple assault conviction last year.
Gateley's not allowed to own a firearm because he was convicted of felony aggravated assault in a 2009 case in which he also pleaded guilty to resisting arrest and trying to disarm an officer, online court records show. He was sentenced to six to 12 months in jail followed by three years' probation in that incident.