Police link 4 armed robberies in St. Petersburg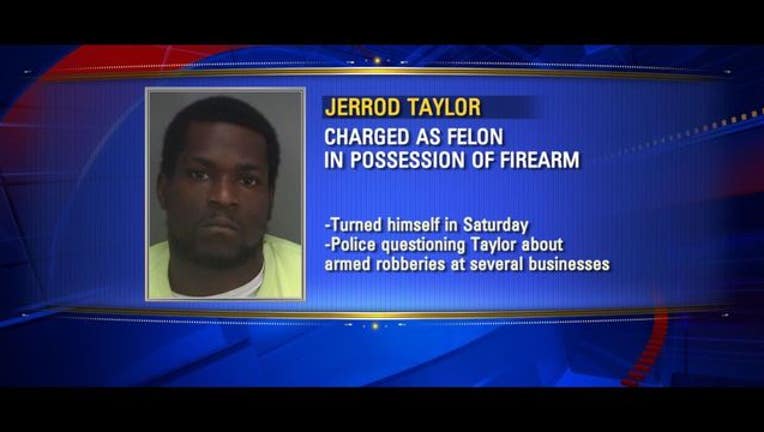 article
St. Petersburg police said Jerrod Taylor turned himself in Saturday afternoon. He is a person of interest in a string of armed robberies.

Police said they believe one man is responsible for robbing three different businesses, one of them twice. In each case, the suspect entered the business armed with a shotgun.

The robberies began at the end of March. The most recent happened July 9th. The businesses hit were Family Dollar on 18th Ave. South, Gyros & Seafood on MLK St. South and the Taco Bell on 4th St. South was hit twice.

Taylor is currently charged for being a felon in possession of a firearm.