Police: Man caught raping baby in Chick-fil-A bathroom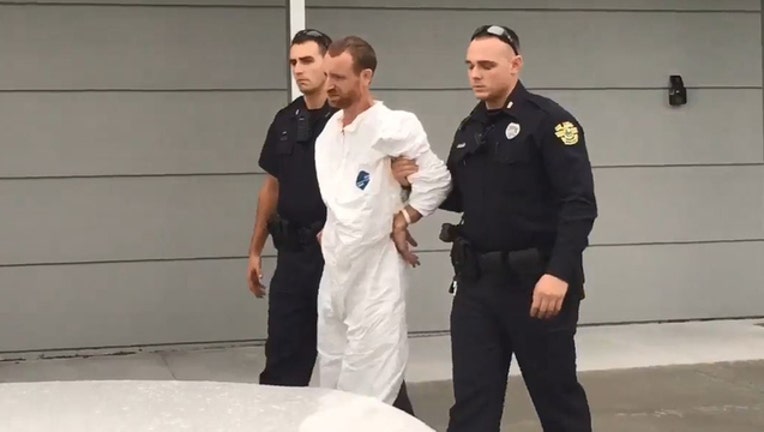 article
ORLANDO (FOX 13) - A wheelchair-bound man was arrested for raping a baby in the bathroom of a Chick-fil-A restaurant, according to the Orlando Police Department.
The suspect, David Gray was in a wheelchair but police made him walk to the squad car after his arrest Friday.
Gray, who apparently works at a home daycare, was allegedly caught by another customer assaulting a female child.
The man told police he knew something was wrong when he went to use the bathroom at the restaurant. He noticed there was some sort of activity in one of the bathroom stalls.
According to a police report, the man flushed a toilet in an attempt to alert the person in the stall of his presence.
The man said the person in the stall, later identified as Gray, looked under the partition of the stall and seemed panicked.
The man became concerned and looked over the partition. He told police that's when he saw Gray assaulting the baby.
The man said he tried to stop Gray as he was trying to leave the restroom. Gray allegedly pulled out a stun gun and threatened the man.
Fearing for his safety, he let Gray pass but immediately called the police.
An employee at the restaurant told police that Gray was a regular customer and was usually accompanied by a woman and children. The employee said Gray would sometimes take children into the restroom.
Gray has been charged with sexual battery on a child and lewd and lascivious battery.