Body believed to be missing Lakeland woman found inside Polk retention pond
LAKELAND, Fla. - A sign that says "Road ends in water" now stands where a woman apparently drove off Victoria Road last April and apparently drowned.
It was installed the day after a video crew from the wildly popular YouTube show "Adventures with Purpose" found her submerged car with her body inside.
Jan Smith disappeared on April 2, 2021. The Polk Sheriff's Office searched for her after her family filed a missing person's report, but couldn't find her.
"We thought that she got [carjacked] and they did away with her, and took my car to a chop shop," her sister, Vera Shupe, told FOX 13, the day after Smith's body was discovered.
The YouTube show, which finds cars and missing persons all over the country, checked Lake Christina and surrounding bodies of water with high-tech sonar and dive teams on Wednesday morning. They found several vehicles -- but not Smith's.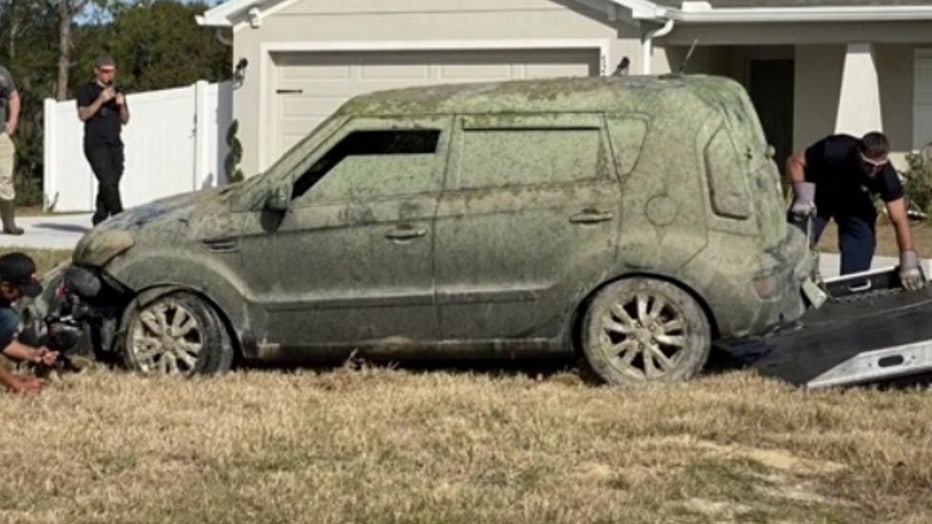 (Courtesy: Tyler Menendez)
But by mid-afternoon, a Polk deputy told them how Smith had been involved in an accident in North Lakeland the night she disappeared.
The deputy told the group that Smith had been involved in a minor crash at Socrum Loop Road North and Old Polk City Road that night. The sheriff's office responded to the accident but said Smith appeared to be OK.
It appears that she drove into the pond a short time later.
READ: Polk County firefighter arrested after double depositing paycheck to pay for bills, vacation, deputies say
The group had initially attempted searches at several bodies of water in the area of Smith's south Lakeland home, but after receiving information about the crash on the night she went missing, the YouTubers made one last attempt at several retention ponds around the Hunters Crossing subdivision.
That's where they located the Kia completely submerged near the middle of the pond where the water was seven feet deep.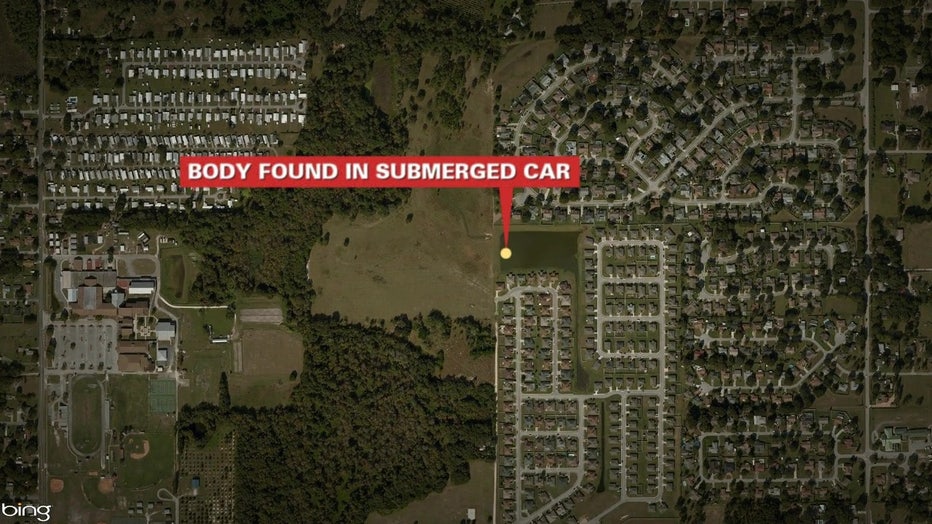 The Polk County Sheriff's Office underwater search and recovery team pulled the vehicle from the pond, where they discovered a female body inside.
Positive identification remains to be made, but investigators believe the body is Smith.
Her daughter and sister came to the pond to lay flowers in memory of her.
Marley Shupe, Smith's daughter, was disturbed by the fact that the road her mom was driving on had no streetlights, and seemed to dead-end into the pond.
"Why weren't there signs saying that the road was ending?" her daughter asked. "Why wasn't there any sign telling her that there was a pond at the end of the street?"
About an hour or so later, one appeared.
A nearby homeowner tells FOX 13 that their HOA hired a subcontractor to put the sign up.
"This was a tragic accident, and our prayers are with the family," Sheriff Grady Judd said in a statement. "We're grateful for 'Adventures With Purpose' working with us in locating the vehicle."