Polk volunteers gear up for Florence relief mission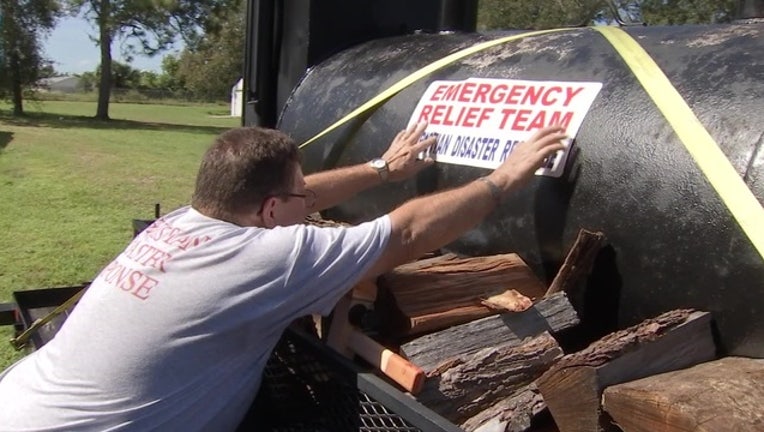 article
AUBURNDALE (FOX 13) - A Polk County team of good Samaritans is ready to take off to help the victims of Hurricane Florence. Volunteers for Christian Disaster Response plan to leave Tuesday.
"It has been said that some people run away from things when they get bad, other runs toward it," CDR volunteer Mark Bell told FOX 13. "I think the group of people we have here, our volunteers, run towards the danger because they know people need help."
The team plans of staying a month or more.
"We'll stay as long as we have to, as long as they need us," offered veteran volunteer Elaine Gerstman.
CDR plans to bring a mobile kitchen and a smoker to make hundreds of meals. They also plan to hand out health care kits with basic necessities such as toothpaste, toothbrushes, and soap.
They are bringing dozens of palettes of bleach to clean up water-soaked homes and hopefully keep away black mold, which can cause respiratory problems.
Since the flooding is so extensive, CDR is traveling with a water purifier. Floodwater is washing waste from hog and other farms into the drinking water supply.
"The water system will be contaminated," said Dr. Ron Patterson, CDR's founder. "You're going to have a lot of problems."
CDR hopes to send a second team to the disaster area and is looking for volunteers. For more information, go to www.cdresponse.org.