Polk's fleet team maintains thousands of vehicles to keep county moving smoothly
BARTOW, Fla. - If it wasn't for the men and women of a fleet team, emergency services can't get to where they need to be and those grassy medians won't be well-maintained. Over in Polk County, the Fleet Management Division repairs and maintains more than 2,400 vehicles and equipment owned by the county and its constitutional officers.
From lawn mowers to fire engines, the workers here literally keep the county rolling. 
"We handle the vehicles from cradle to grave," said Robert Biller, the director. "We make sure county customers are able to order the right vehicle for their operational requirement. We order those. Get them outfitted, out in the field."
The entire team is made up of 41 people – 33 of which are technicians –  spread out at seven locations. Biller said there are spare emergency vehicles for the ones that need to be taken into maintenance.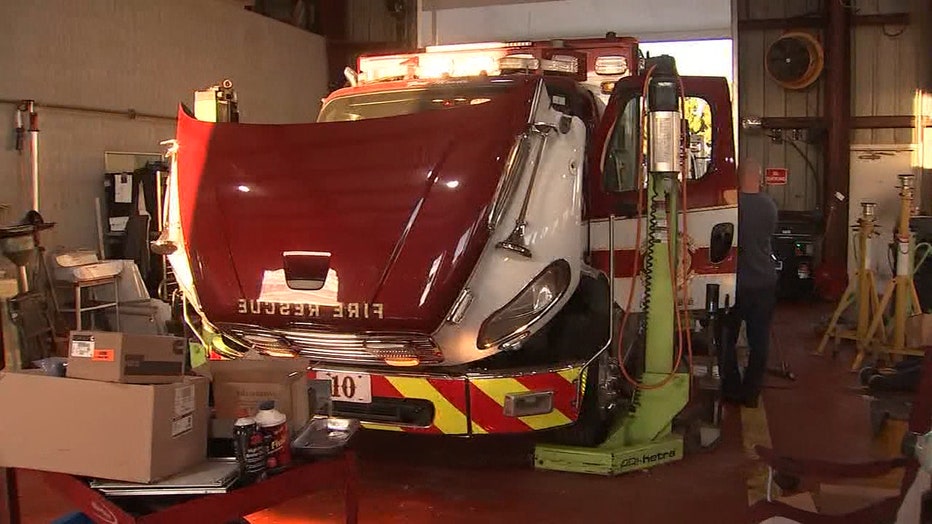 "They have to be ready to go at all times," he explained. "It's unbelievable how many service trucks are actually needed to keep everything in the county going. You know, our roadways people, our utilities people, our facilities folks – they all have lots of vehicles. Polk County is a large county."
READ: Legoland turns 10: The history of Legoland Florida
Biller said the department works with Travis Technical College to recruit new employees. Currently, there are eight former students on the payroll.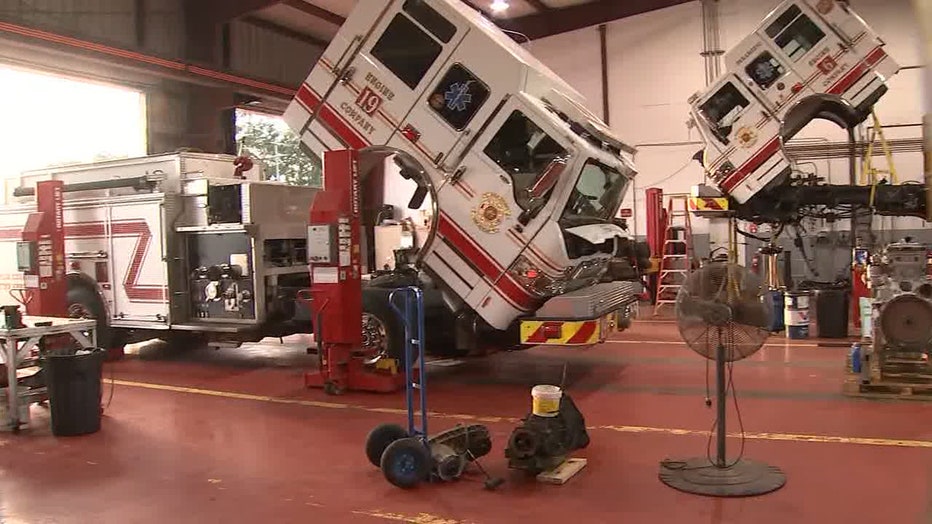 "We've been very fortunate. We don't have to go long without an employee," he said. "They work hand-in-hand with us. We work on their advisory board, and it works out great."
One fleet technician was recently honored with a special award. Christopher Taylor was named the winner of the 2021 Best Young Tech Award by Endeavor Business Media.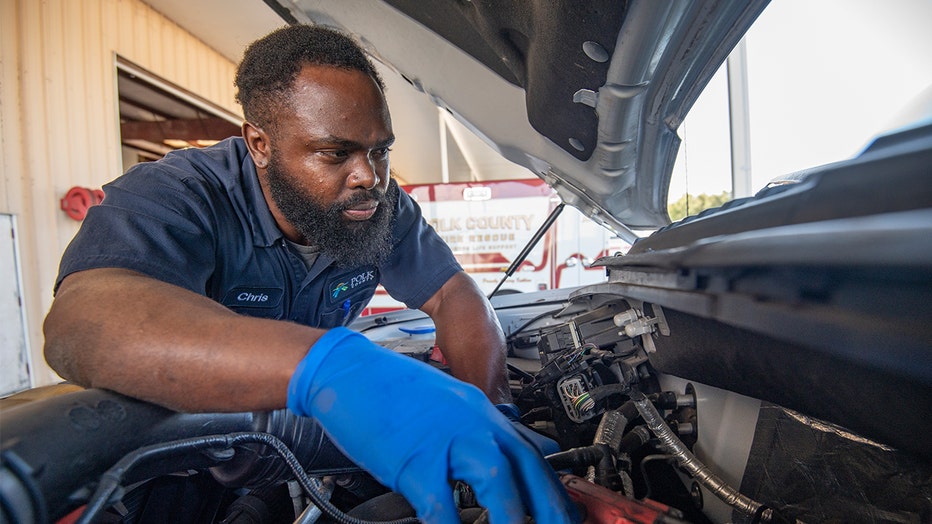 Christopher Taylor, seen working on a vehicle in this image, is this year's recipient of the Best Young Tech Award by Endeavor Business Media. He is a technician with Polk County's Fleet Management Division. (Credit: Polk County)
Taylor faced finalists from throughout the country, all who are 35 years old or younger. 
In addition to the honor, Taylor will get a trip to the SEMA Show, an automotive trade show, a trip to the STX Supplier and Training Expo, $5,000 in Milwaukee tools and an Autel diagnostic scanner.