Port Richey mayor resigns after being jailed without bond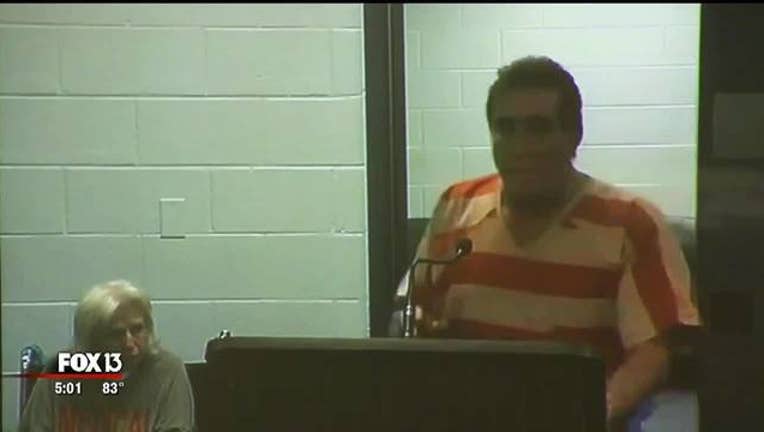 article
PORT RICHEY, Fla. (FOX 13) - As the Port Richey City Council considered Friday how it would proceed now that the city's mayor has been jailed, Florida Gov. Ron DeSantis relieved some of that pressure by suspending Dale Massad.
Later that night, Massad resigned.
In his first court appearance, the former Port Richey mayor stood before a judge Friday afternoon as attorneys argued their case. Prosecutors called him a risk to the community, and the judge agreed there was probable cause to keep Massad in jail without bond.
His defense pushed back.
"I think there are a lot of issues in the case," said defense attorney Marc Salton.
Massad is accused of firing at Pasco County deputies Thursday when they tried to serve a warrant at his home. They worked with the Florida Department of Law Enforcement investigators who are charging him with practicing medicine without a license following a four-month-long undercover investigation.
Massad lost his medical license in 1992, according to FDLE. The arrest report said a victim began helping in the investigation in September by faking an injury to his knee and talking to Massad over the phone about coming to his house.
According to FDLE, Massad looked at the injury and diagnosed it, believing it was an injured tendon. The arrest report states Massad told the victim he would be able to find the right injectable medication and would advise the victim how to inject the medication for the fake injury.
Between December 2017 and April 2018, that same victim told FDLE investigators Massad diagnosed a back injury and removed an object from the victim's spine, and at another time the victim said Massad injected the victim's shoulder with cortisone.
A second victim told FDLE investigators that Massad diagnosed a deep cut to an ankle then performed a surgical procedure on the victim's ankle, administering anesthesia then stitching it up.
An independent witness told investigators that he saw Massad using his computer to order several medications over the internet between April 2018 and August 2018.
Now, after the alleged shooting incident, Massad is charged with five counts of premeditated attempted homicide, four counts of practicing medicine without a license, and two counts of unlawful use of a two-way communication device.
"There's been a lot of things that have been on the news that are probably based on, not based on facts, and they're somewhat baseless," said Salton.
Pasco County Sheriff Chris Nocco said there is a suspicion that Massad was under the influence of drugs at the time of the shooting and made comments to officers about not going back to jail. Sheriff's office spokesperson Kevin Doll said Friday that Massad was medically cleared to be processed into jail Thursday, but he could not comment further about any potential drugs in Massad's system due to HIPAA laws.
The allegations initially left the Port Richey City Council scrambling to act.
"Remove all these charges that have taken place, he has a very bizarre private life. We all know that, OK," said Richard Bloom, a Port Richey council member. "But as far as his political acumen, he's been here for this city. He has worked hard."
Bloom said Friday the vice mayor will take on Massad's duties. City council could also decide to appoint a temporary council member to fill the empty seat.
"If there's no bond, he's incarcerated, he will not make the meetings. And by virtue of our charter, he will be removed from office," said Bloom, who added that a mayor has to miss four meetings before being removed from office.
It has been a shocking turn for people who say they know Massad pretty well.
"He cares, he really truly cares. He's just made some horrible decisions and affiliated himself with some bad actors," said Bloom.
Salton said he expects Massad to hire other defense attorneys to represent him in court.
"What I know about Mr. Massad is they're out of character and I don't believe they're accurate," said Salton.
This is not Massad's first time being arrested. In August 2018, he was arrested for a domestic battery charge involving his live-in girlfriend at the time. Court records show prosecutors dropped that charge.
Councilmember Bloom pointed out that the governor could only suspend a mayor, but not remove him from office. There will likely be a special election held to elect the next mayor.
The next Port Richey council meeting is Tuesday, Feb. 26., at 7:30 p.m.