Premature twins hold hands on dad in video watched by millions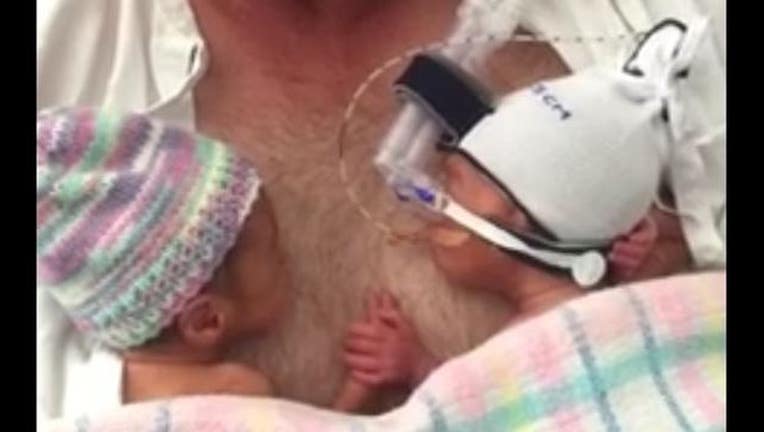 article
AUSTRALIA - You're never too young to bond with your sibling.
A heartwarming Facebook video out of Australia shows a twin brother and sister, Kristian and Kristiana, holding hands on dad's chest.
The babies, born 11 weeks premature, weighed just two pounds, but are reportedly doing well.
In the background, the mother, Anthea Jackson-Rushford, can be heard saying, "He actually holds her hand. How is that possible? That's just unbelievable."
She called on her friends to help the video go viral, and since last week, it's been watched more than 7 million times.