President to visit Tampa Bay Tech, school board says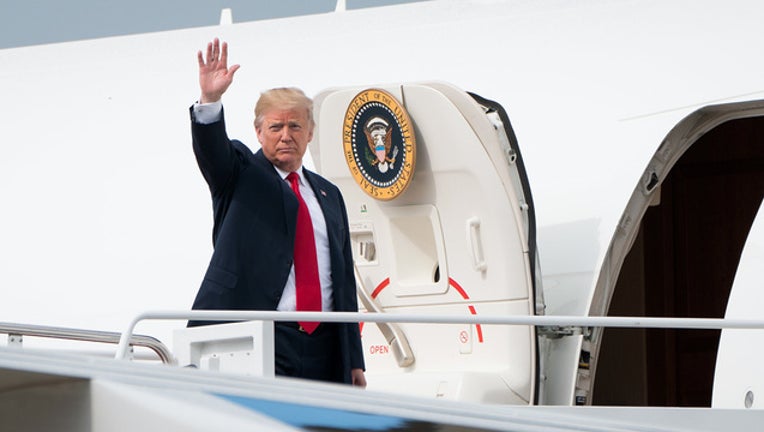 TAMPA (FOX 13) - A Tampa high school is making plans to host President Donald Trump while he's in town for next week's campaign rally.  District officials say the White House is scheduling a roundtable discussion at Tampa Bay Technical High School on July 31.
Trump is planning to appear at the Florida State Fairgrounds as he seeks to build support for Republican candidates, including gubernatorial candidate Ron DeSantis.  That appearance is scheduled for 7 p.m., but it sounds like Trump will take part in a discussion before that.
The stop at Tampa Bay Tech has not officially been announced by the White House, but Hillsborough school officials say they are rescheduling the 5 p.m. school board meeting on July 31 "so as to not conflict with an event planned by the White House."
"White House planners are arranging an afternoon roundtable with President Trump focusing on career and technical education, an area where the hard work of our students and educators and our school board's leadership over many years have made Hillsborough County Public Schools a statewide leader," a district spokesperson offered.
The announcement also suggested that Governor Scott would be in attendance, though the governor's office says he will not attend the Fairgrounds event.
During that rally, Trump is expected to drum up support for candidates in next month's GOP primaries, including U.S. Rep. Ron DeSantis, a candidate for governor.
Scott was a big Trump supporter in 2016, but has publicly split with the president on several issues in recent months as he mounts a campaign against U.S. Sen. Bill Nelson.
The president's visit to Tampa will come about a month before Florida's Aug. 28 primary elections.
Information from the Associated Press and The News Service of Florida was used in this report.