Quadriplegic man shares first dance with wife two years after wedding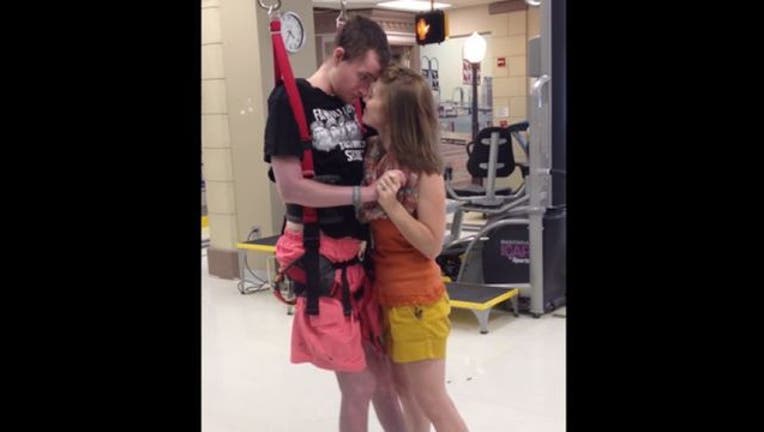 article
A Florida couple who wed in 2013 finally got the chance to share their first dance after the groom, who was paralyzed in a 2009 car accident, stood up for the first time during a physical therapy session this month. 
Lauren and Joel Jackson, both 26, met as teenagers in South Carolina, according to the couple's blog. Though they occasionally lost touch and became involved with other people, a visit at the hospital after the car accident reignited something between them, Lauren wrote.
Lauren continued to visit and they communicated with equipment that relied on Joel's eyes to operate a computer. They reunited as friends in 2009, leading to their marriage in September 2013. Joel mouthed "I do," during their vows and Lauren sat on his lap for their first dance to the song "I'll Be" by Edwin McCain.
"But I told him, 'When you can talk, I want to renew our vows. And when you can walk, I want you to dance with me," Lauren told Joel, according to NBC News.