Rain cancels balloon launch Saturday morning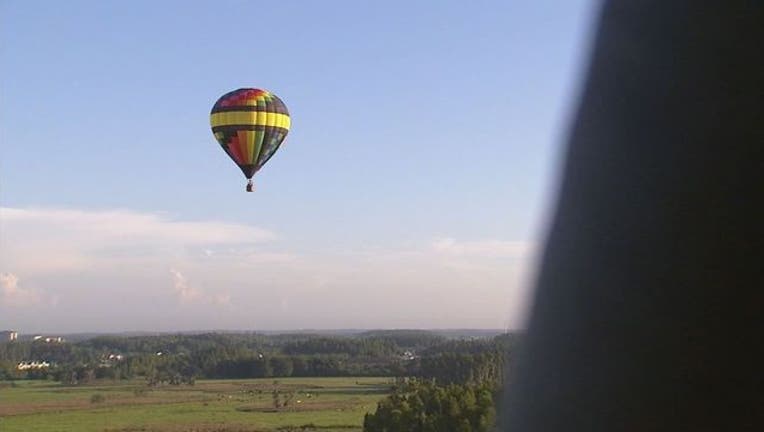 Wesley Chapel (FOX 13) - Weather forced balloons to stay grounded Saturday morning for the third annual Festival of Flight in Pasco County.
Dozens of hot air balloons were expected to lift off over the skies of Wesley Chapel.
Enthusiasts can still catch a hot air balloon night glow Saturday evening, weather permitting.  The night glow starts at 7 p.m.
There is also another lift off on Sunday morning scheduled for 7 a.m. It's at the Tampa North Aero Park.
The festival will close Sunday afternoon.