Ratings company sues radio host 'Bubba the Love Sponge' for $1M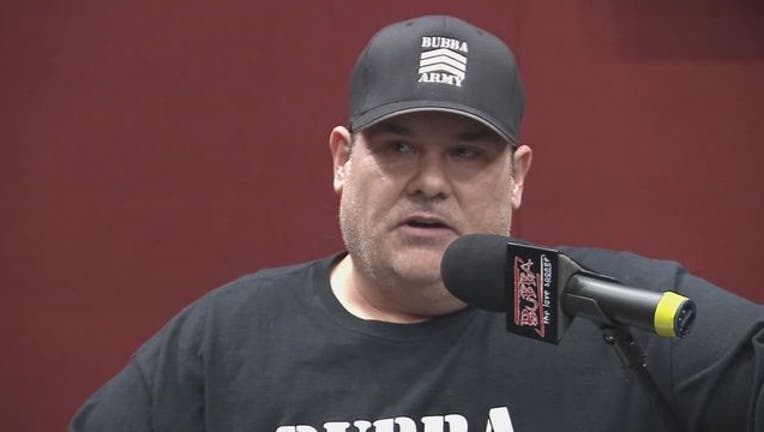 article
TAMPA (FOX 13) - Radio shock jock Bubba "The Love Sponge" Clem is now facing a million-dollar lawsuit in the wake of his ratings scandal.
The lawsuit was filed by the Nielsen ratings company in federal court.  It claims that Clem and his radio company knowingly tried to distort the ratings system.
Last week, Clem admitted to trying to sway a radio listener who was participating in a Nielsen radio survey.  But the lawsuit goes into detail.
It claims Clem paid that listener several hundred dollars a month to keep listening to his station.  The suit also says Clem later approached another survey-taker.
Nielsen says that they were contacted by the survey-taker, and had time to fix the problem, so it did not affect their final ratings for the month.
The Beasley Media Group, the company that owns the station that airs Clem's show, suspended him for eight days.

They also ordered the host and his staff to undergo ratings compliance training.
Clem told his listeners last week that the buck stops with him, and that he has no excuses for his actions.  But he has not yet commented publically about the new lawsuit.