Road rage suspect leads authorities on chase through Citrus, Hernando counties, they say
FLORAL CITY, Fla. - After a chase down miles of country roads, state troopers and Citrus County deputies were finally able to stop a driver who reportedly fired a gun at another vehicle in a fit of road rage. 
Sunday night, they took 23-year-old Charles Jewell into custody after he almost ran over a deputy.
At 6:40 Sunday night, Citrus deputies found Jewell parked at a gas station at US-41 and Gobbler Drive in Floral City.
A 911 caller had said Jewell fired a gun during a road rage encounter.
When asked to step out of the car, he threw his vehicle in reverse and almost ran over a deputy, according to the Citrus County Sheriff's Office.
While they chased him through Inverness and Floral City, deputies say Jewell pointed a gun at them.
Less than 30 minutes into the chase, stop sticks were laid out, but failed to stop him.
Two minutes later, after more chasing down two lane roads, Jewell managed to foil one PIT maneuver, then rammed through a fence post at the Trails End RV park.
A few hundred yards later, it was finally over.
After he put his hands up and wound up in the back of the trooper's car, Jewell allegedly told them he ran because he wasn't sure why he was being stopped, and that he is battling a host of drug and mental health issues.
Troopers urged him to get help, for his safety, and others.
"You are lucky it ended the way that it did," said one trooper.
"I am sorry," was the reply.
Another trooper insisted he get help for mental health issues.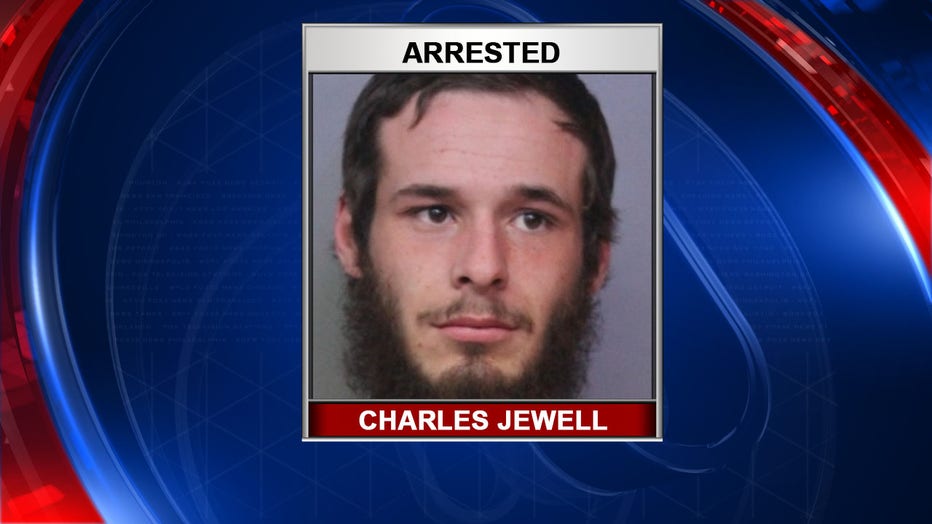 "I was so afraid you were going to hit somebody," said the trooper. "You don't like the cops in this country, go try them in a different country, see what happens there."
He was already wanted in Polk County for fleeing and eluding. He is facing charges of aggravated assault with a firearm, aggravated battery on a law enforcement officer and fleeing and eluding.