School buses involved in I-4 accident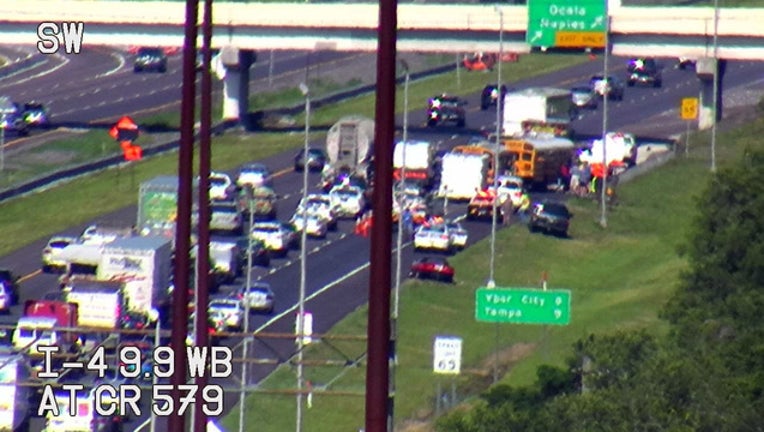 SEFFNER, Fla. (FOX 13) - Two school buses collided on Interstate 4 this morning, but nobody suffered severe injuries.
It happened in the westbound lanes near County Road 579 around 9:30. Both buses were from Forest Lake Educational Center, a private school in Longwood. One bus was following the other.
The eighth-grade students onboard were on a field trip to Busch Gardens.
"We're a pair of bus drivers. I was following, and someone swerved in front and made a full stop at 55 miles per hour. He was able to stop, and I put it on and got it down to about five miles an hour, but just enough to hit our other bus," bus driver Arthur Patrick explained.
Other buses were called in to pick up the 75 kids and get them on their way to Busch Gardens. One bus driver was cited.