Sex offender in Sarasota arrested after inappropriately touching 7-year-old boy, police say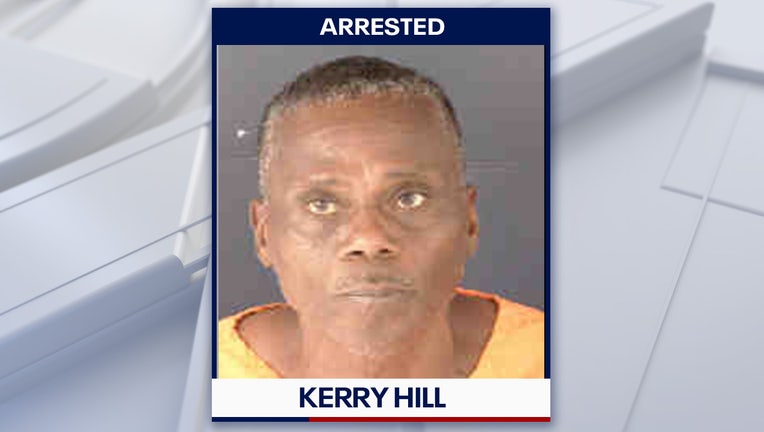 SARASOTA, Fla. - A registered sex offender was arrested by Sarasota police after officials learned he inappropriately touched a child. 
The victim's mom, they said, was in a sexual relationship with the suspect for about a year. On Oct. 23, deputies received a report by the mother, who told them 58-year-old Kerry Hill sexually battered her 7-year-old son, according to the sheriff's office.
Those deputies determined the alleged crime occurred in the city limits of Sarasota, and the police officers followed up on the following day. That's when the mother told officers that she and Hill were in an intimate relationship for nearly a year.
According to officials, the mother explained that Hill came to visit her home on Oct 23, but "she was not feeling well, so her son left with Hill."
READ: Judge rejects Sarasota business's challenge to 'vaccine passport' ban
Detectives said, according to the mom, that when her son returned home, he said "Hill in appropriate touched him." They arrested Hill, who faces a capital sexual battery charge. 
Anyone with information on the case is asked to call Detective Kim Laster at 941-263-6827. Anonymous tips can be submitted to Crime Stoppers by calling 941-366-TIPS or online at www.sarasotacrimestoppers.com.
Florida's sex offender registry shows Hill was found guilty of "unlawful sexual activity with certain minors" in Sarasota on Aug. 11, 2000.