'Sinful Six' arrested, five women rescued in human trafficking bust, sheriff says
TAMPA, Fla. - Hillsborough County Sheriff Chad Chronister painted a grim picture Tuesday of the world in which human trafficking victims were living under the control of six men dubbed 'The Sinful Six.' It was one that included severe drug addiction and traffickers trading the women for sex to maximize their profits.
"They were pushing out these women and making them dope sick for the mere purpose of maximizing their profits of trafficking another human being," Chronister said.
Their world was uncovered, somewhat by accident, back in January when a man and woman were arrested for driving a stolen vehicle from.
Chronister said the woman was uncooperative from the start, but based on her interactions with investigators, it was suspected she was a victim of human trafficking.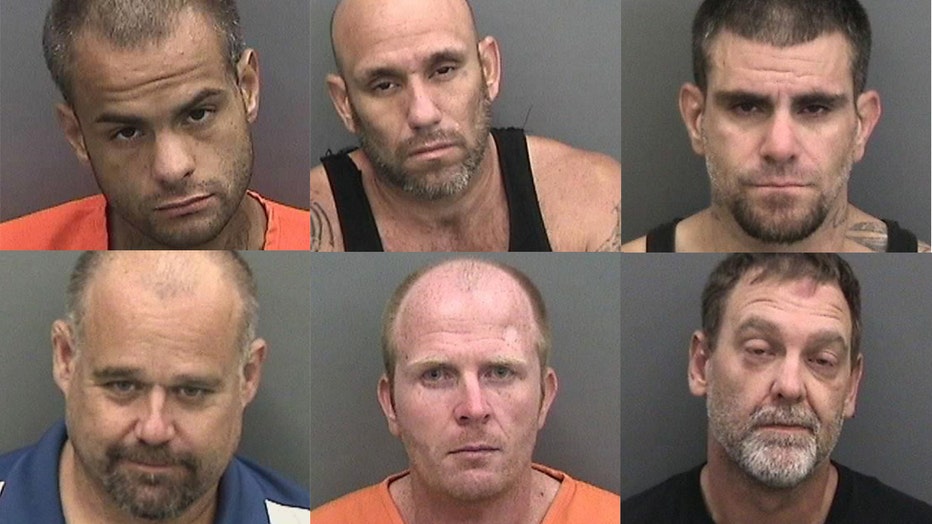 "After making covert contact with the female, she told detectives about other women like her who were being trafficked by a group of men, who would post their photos online for sex," Chronister said. "These men were not only forcing their victims to have sex; they would also trade them with other traffickers within their organization to maximize their profits.
Over the next three months, investigators unraveled the web of addiction and dependency used by the suspects to keep the women under their control.
"The six men took absolute advantage on the victims dependent on illicit drugs, by supplying them with heroin and methamphetamines in such large quantities that they became known as dope sick," Chronister said. "This is when a person – in this case, our female victim, are so dependent on drugs that they become physically sick when they are not high."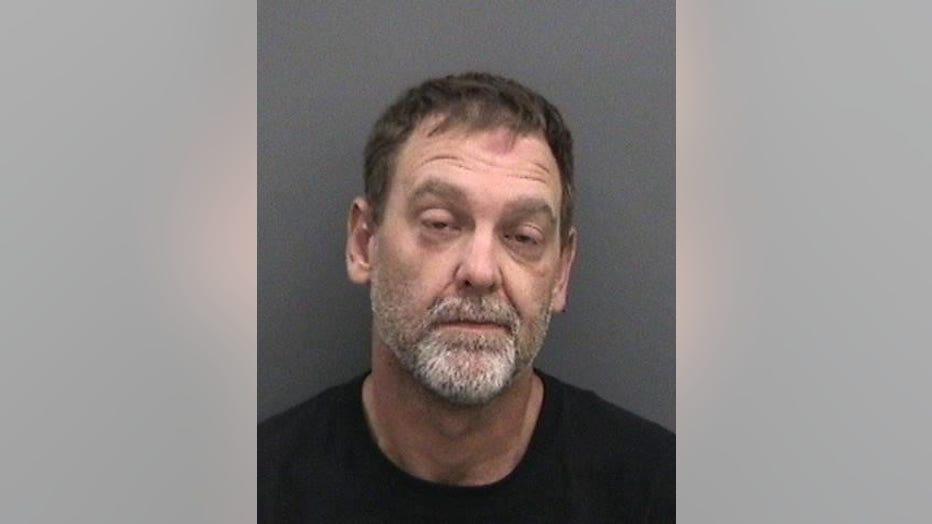 Booking image for Bradford Pugh (Hillsborough County Sheriff's Office)
Investigators saved five trafficking victims and uncovered Bradford Pugh as the ringleader. Chronister said Pugh had been bragging on social media about doing this for more than a decade.
Pugh and the five others, Scott Collins, Jeryme Hunter, Michael Johnson Lee, David Marty and Jeremy Montalvo are facing human trafficking and organized crime charges. Their ages range from 27 to 48 years old.
Chronister says investigators are still trying to locate three other victims.
He noted there at least three more victims that detectives are trying to locate. Anyone who is a victim of human trafficking or anyone who believes they know someone who could be a victim is urged to call the National Human Trafficking Hotline at 1-888-373-7888.