'Sleep in Heavenly Peace' non-profit builds bunk beds from scratch for children who need one
A Pinellas County organization wants this dream to come true: No kid sleeps on the floor in our town. 
The local chapter of Sleep in Heavenly Peace was founded by a retired husband and wife. It's part of a national organization that provides free beds for children whose families can't afford them.
"Watch your fingers," was cautiously stated as Jim and Anne Baker are building a bunk bed, but it's not for their own children. "I do this for the kids and I think until you're 18 years old, no matter what the other circumstances are in the home, the kid deserves a bed." 
Anne said she just loves helping – it's in her heart.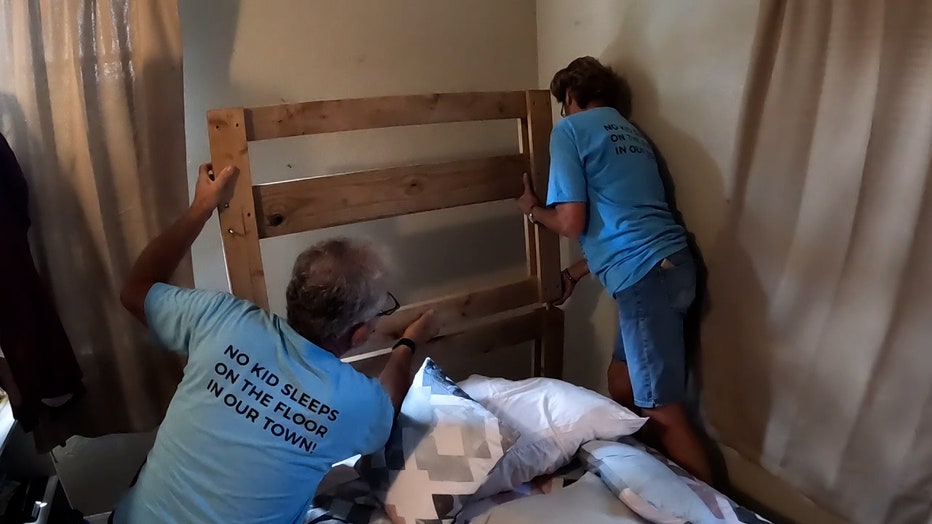 "I love to give back to the community and doing this for the kids," she said. "It's just amazing." 
The couple was volunteering at their church when they first heard about the organization in 2018. So, they decided to start a chapter in Pinellas County. 
READ: Famous Mel's Hot Dogs up for sale, owner looking for buyer to carry on legacy of Tampa business
"We do everything we can to get as many beds to kids as we possibly can," said Jim. "Our mission is no kids sleep on the floor in our town. And we aim to do that at some point."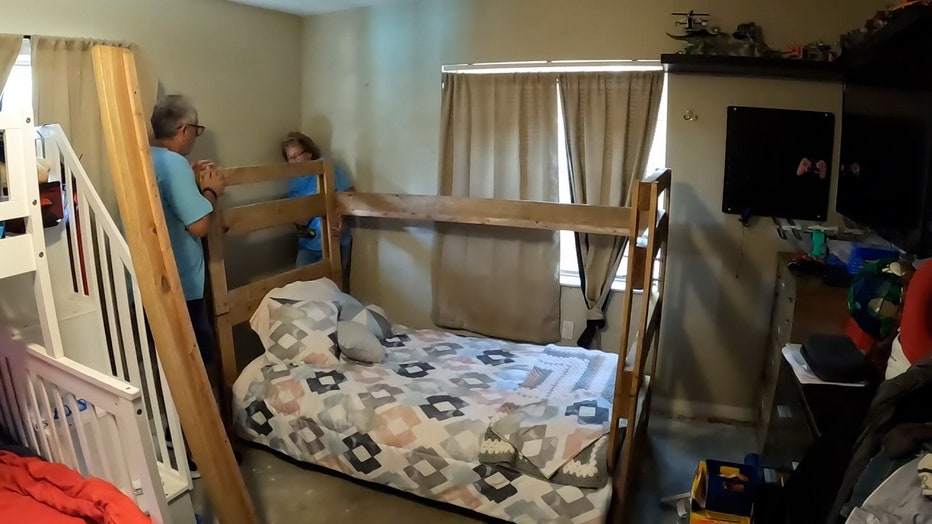 In five years they have provided about 2,800 beds. 
"Sometimes, we get 150 bed requests per month. At this point in time, we're just exploding, and we can't even build that many," Jim said. 
Heather Fawcett has five children and says the non-profit is a big help.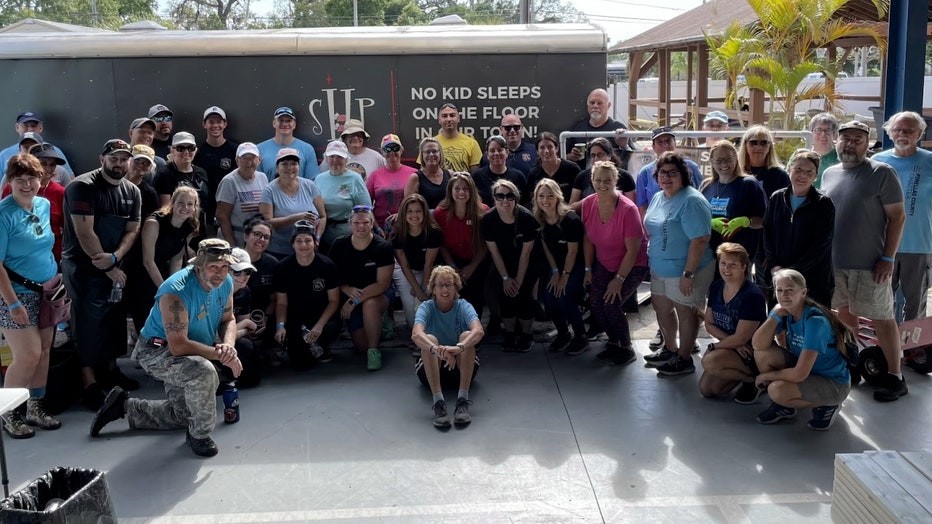 "Money can get tight. For someone to come in and do something like this, to build a bed and to give you bedding things, especially when you have multiple kids and times are hard," said Heather. "I think it's a great thing." 
The Bakers say they need more volunteers and sponsors. If you would to help out, click here: shpbeds.org/chapter/fl-tampa-bay.