Small plane crash injures one in Myakka City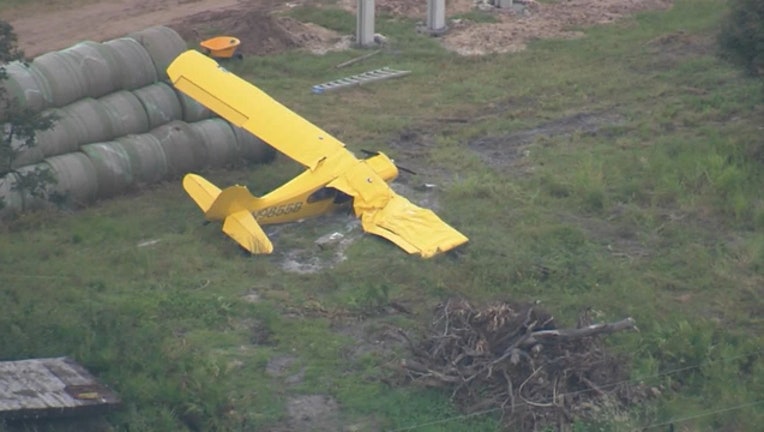 MYAKKA CITY (FOX 13) - Emergency crews are on the scene of a crashed single-engine airplane in Myakka City.
The plane crashed in an area off Rocky Creek Ranch.
One person was taken to the hospital with non-life-threatening injuries.
Manatee County Sheriff's Office deputies are investigating.