South Tampa Halloween display lights up lives of kids in need
TAMPA, Fla. - You don't have to wait until December to get your holiday lights fix. A South Tampa man and his family are putting on a spectacular Halloween display with thousands of LED lights, music, even fire – and it's all for a good cause.
They've been doing this for five years, and people come by the carload just to see it. The lights not only brighten the neighborhood, but they also brighten the lives of some local kids in need.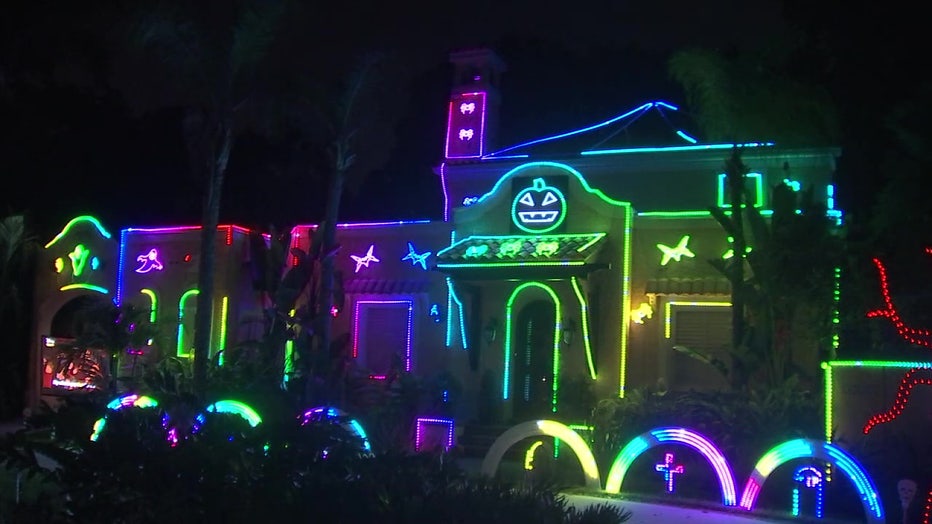 Fridays and Saturdays in October, hundreds of folks walk, drive, even scooter to see the show on West Sylvan Ramble Street in Tampa.
Sam Johnson's first light show was in his middle school cafeteria.
RELATED: Ghost stories intertwine with cigar-rolling history at Ybor cigar factory
"I've always had a passion to create experiences that people can enjoy, multi-sensory experiences," Johnson said.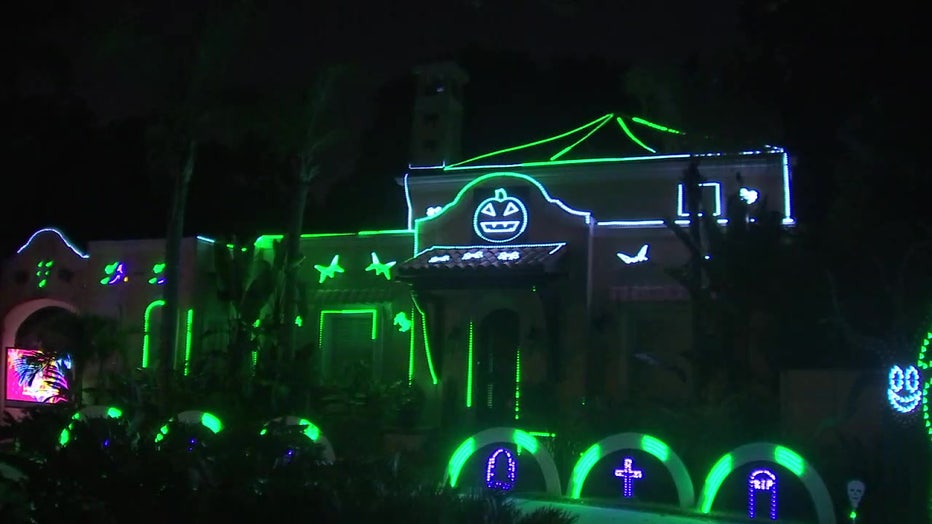 Now at 22, the tech whiz and his family coordinate three synchronized 20-minute shows a night.
"We have about 16,000 individual lights. Each light is individually addressable and can be any color, any time," Johnson said.
Planning starts in February. Setup begins September 1.
It starts with music and then – BOOM – the spell is cast with some special effects. It finishes with a medley of the songs of Disney villains.
Come December, spiders and ghosts give way to stockings and reindeer for a holiday show.
The shows raise money for two charities: Clothes to Kids, which provides a week's worth of clothing to kids who apply for free or reduced lunch and Where Love Grows, which fights childhood hunger.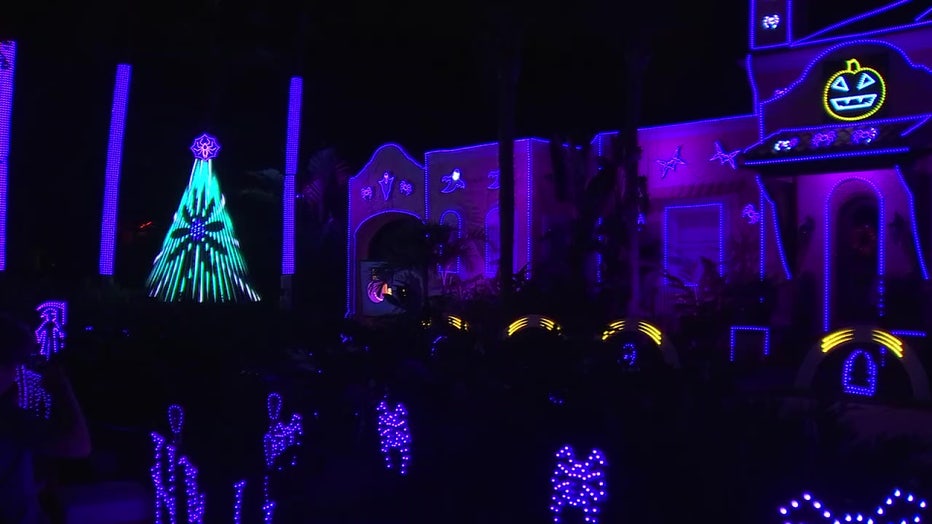 Over the years, he's raised almost $20,000.
"My family and I all get a lot of joy we love doing it for, not just for ourselves but for the community," Johnson said.
You can see the light show at 4412 West Sylvan Ramble Street in Tampa every Friday and Saturday in October. Shows begin at 8, 8:30, and 9 and they run nightly during the week of Halloween, with the first show at 7:30. For all the details, head to sylvanramblelights.com.