SPPD: 2 arrested for murder following fatal shooting at St. Pete apartments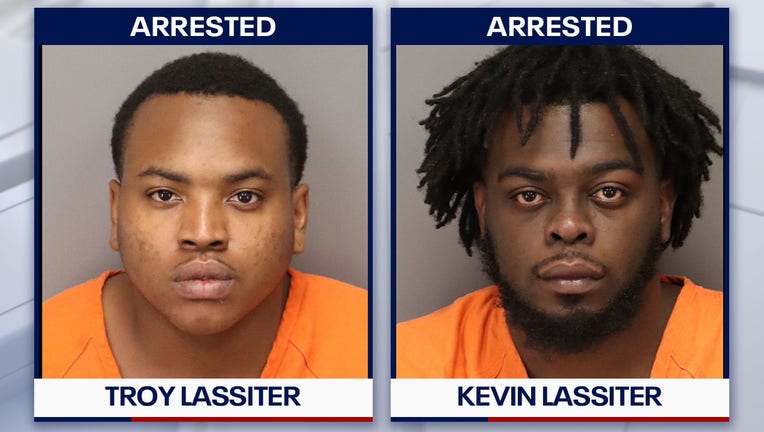 article
ST. PETERSBURG, Fla. - Police have arrested two men in connection with a homicide at the Baypointe Preserve Apartments last Friday. 
According to the St. Petersburg Police Department, officers responding to a call of a person shot at the apartments, located at 11901 4th Street North, discovered 32-year-old Derrick D. Mims lying in the parking lot shortly before 5:40 p.m.
Mims was taken to an area hospital where he was pronounced dead. 
At the time of the shooting, detectives said they believed the victim was known to the suspects, and it was not a random act. 
Police arrested Kevin Lassiter and Troy Lassiter, in connection with Mims death. 
Kevin Lassiter is facing first-degree murder charges and Troy Lassiter has been charged with principal to murder in the first degree. 
The shooting is still under investigation.