St. Pete City Council to consider $30M marina redevelopment plan
ST. PETERSBURG, Fla. - The city of St. Petersburg is drawing closer to redeveloping even more of its downtown waterfront. First, it was the pier. Now, it's the marina, which city officials admit is decaying and drab.
St. Petersburg's director of city development administration, Joe Zeoli says now is the right time to tackle the project.
Safe Harbor Development, of Tennessee, is pitching a redo of the current slips, which are between 40 and 60 years old.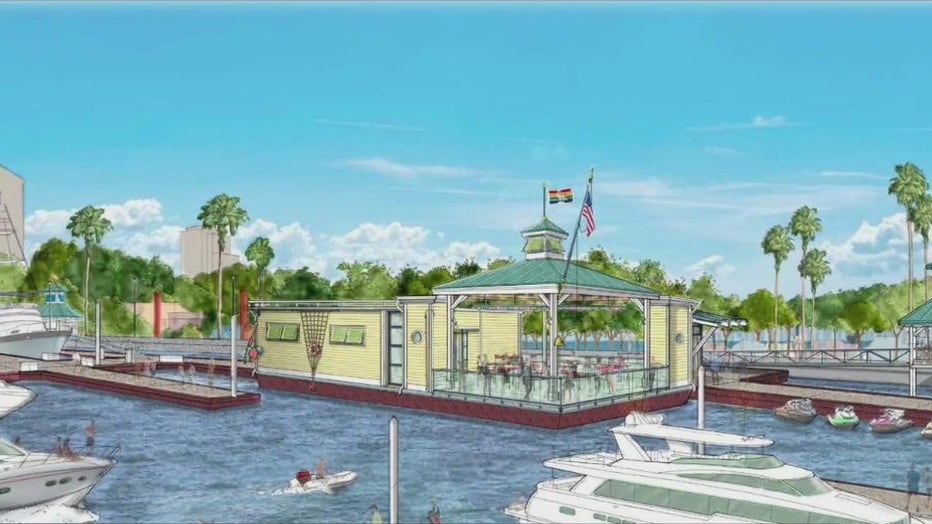 Proposed St. Pete marina (Safe Harbor Development)
Safe Harbor promises new slips big enough to accommodate larger, more modern boats, plus refreshed comfort stations and -- perhaps most importantly to the city -- the same updated, welcoming feel as their new pier.
There was a virtual public comment session Tuesday night, where the developer made its case.
"Our goal is to include all of St. Pete into this marina and liven the atmosphere up," said Darby Campbell, the head of Safe Harbor Development.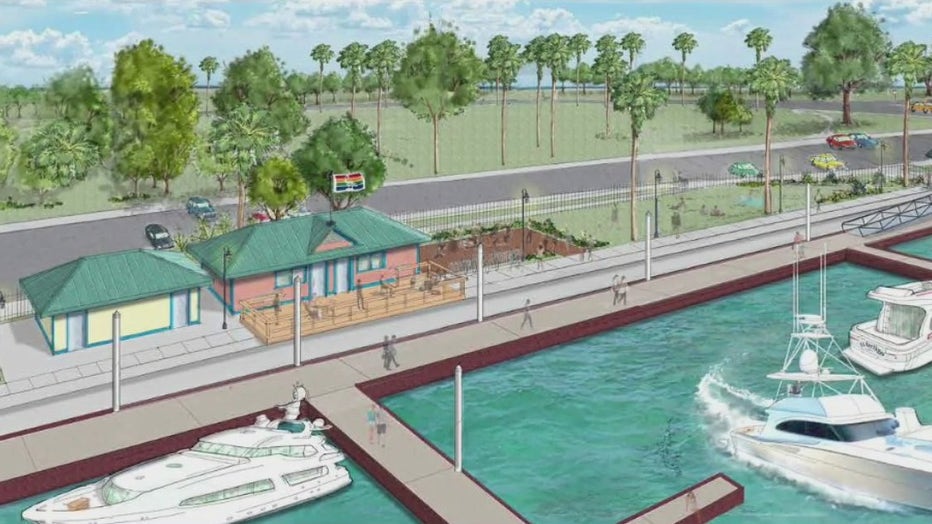 Proposed St. Pete marina (Safe Harbor Development)
Also attractive to the city is how it'll be paid for. The $30 million plan for 614 slips will be paid for by the developer, which will pay rent to the city for the right to charge boaters to dock there.
There were complaints tonight over parking, security protocols and the size of the slips.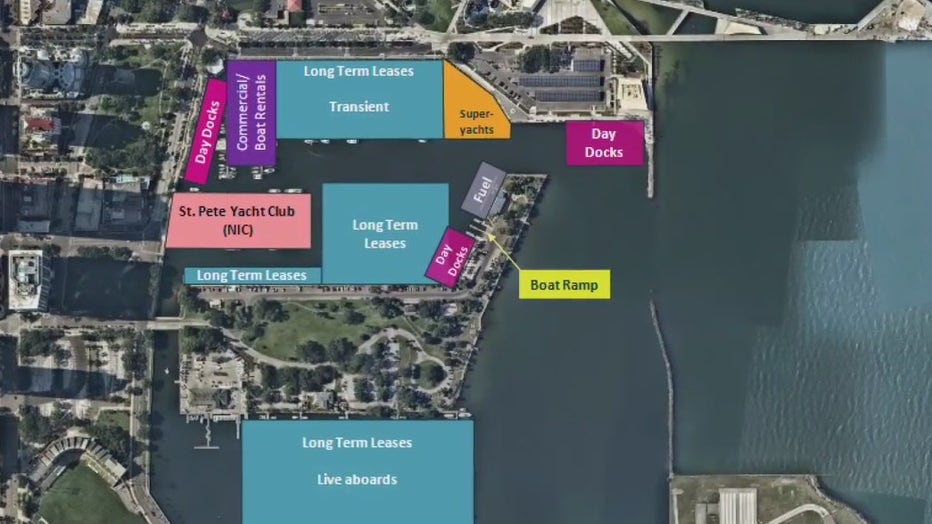 Proposed St. Pete marina (Safe Harbor Development)
Some warned the city against effectively giving up control of an asset.
"We do not need a world-class marina [or] the finest marina in Florida," said one commenter. "We need our first great marina."Developers pushed back, saying the dozen marinas they have redone, from Louisville to Buffalo, have fulfilled local goals of sprucing up waterfronts.
The city hopes a new marina will join a new pier in making the downtown waterfront a destination, from on and off shore.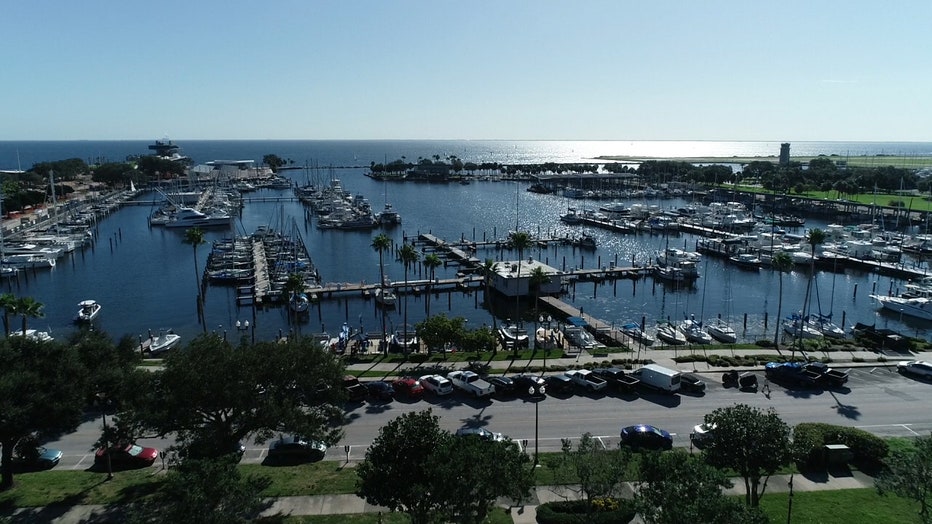 "Overall, the plan looks good to me," said another commenter. "I would not agree with the earlier called who said the status quo was fine. It's not hard to see how deteriorating things are around here."
The hope is to get a plan in front of the city council next month for a vote. The project could take around four years to complete.