Suspect arrested after attacking 77-year-old gas station clerk, deputies say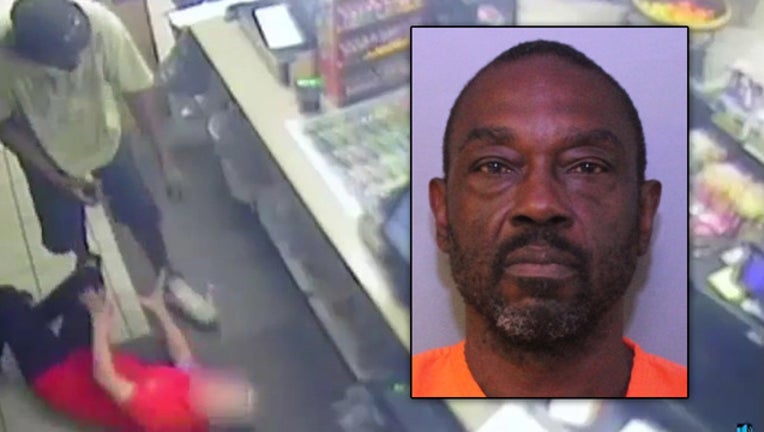 LAKELAND, Fla. (FOX 13) - Polk County deputies said they have the man who battered a 77-year-old convenience store clerk during an armed robbery.
The arrest of 53-year-old Lorenzo Johnson of Lakeland came three days after the robbery took place at a Circle K gas station at 3100 North Galloway Road. Deputies said he entered the store around 2 a.m. with a pocketknife.
Surveillance video showed push the victim to the ground, grabbed a handful of coins, 
and then shoved her to the ground for a second time before running out, deputies said. 
After he ran out of the store, the clerk dialed 911. 
"I don't know if he busted my lip when he pushed me down. It just hurts," she told the dispatcher.
"Are the doors locked?" the operator asked.
"I locked the doors as soon as he walked out," the woman explained.
The clerk was shaken, but not seriously hurt.
"There was absolutely no reason to push her down; she wasn't trying to stop him, she wasn't fighting him...he just pushed her down...twice," said Sheriff Grady Judd in a statement. "I want to thank the anonymous tipsters who helped identify Johnson, and the media who helped get this story out there. He's a career criminal and he needs to go back to prison again."
Johnson faces several charges including armed burglary with battery and robbery with a deadly weapon. Deputies said he has had 31 prior felony arrests and has been incarcerated seven times since 1989.