Suspect still wanted after brief Amber Alert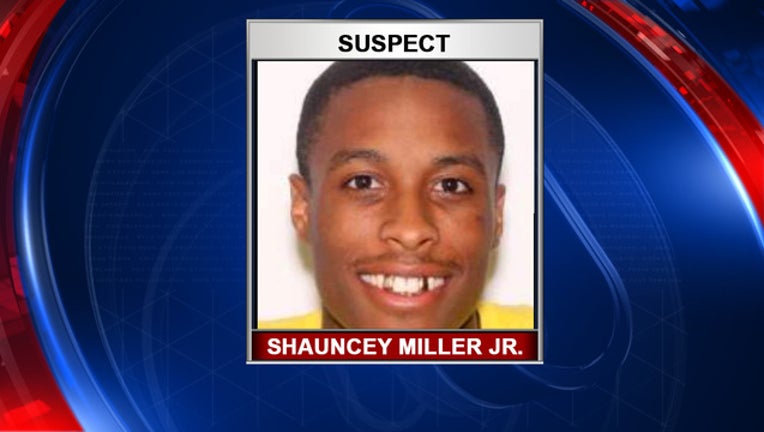 article
LAKELAND (FOX 13) - The suspect wanted in connection with Monday night's brief Amber Alert still has not been caught, and now deputies in Polk County are hoping you can help them track him down.
According to the Polk County Sheriff's Office, it all started with a domestic dispute.  Deputies say Shauncey Aubrey Miller Jr. jumped onto the hood of his ex-girlfriend's car, climbed in through the rear window, and began attacking the woman while she was driving -- punching and choking her before pushing her out of the moving car.
Miller allegedly kept on driving, despite the fact that the woman's two children – a 1-year-old and 4-month-old – were still in the back seat.
Authorities issued an Amber Alert for the two kids, but quickly canceled it after learning that the kids had been dropped off safe at a relative's house.
"Fortunately, in a flurry of bad decisions, Miller made one good one," a sheriff's office spokesperson wrote on the agency's Facebook page.
Miller's ex-girlfriend also escaped serious injury, according to deputies.
Miller, though, is still wanted on several charges, including kidnapping, battery by strangulation, and robbery.  Deputies say he may be driving the 2003 Nissan Altima with tag number 0950YJ.
Detectives ask anyone with information to call 863-298-6961, or for those who prefer to remain anonymous, you can call Heartland Crime Stoppers at 1-800-226-TIPS (8477).