Suspected DUI driver slams into back of car in Sarasota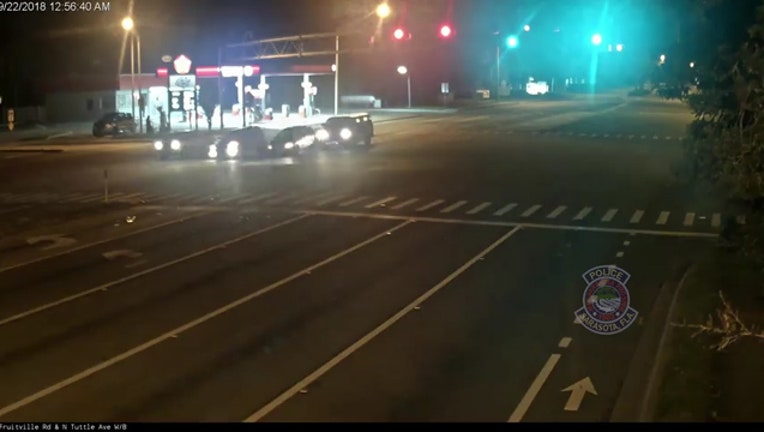 article
SARASOTA (FOX 13) - Sarasota police are warning drivers of the dangers behind drinking and driving after a traffic crash led to a DUI.
On September 22, the crash occurred at the intersection of Fruitville Road and Tuttle Avenue. Sarasota police released video from a nearby traffic video, saying the crash occurred because of a "driver who was under the influence."
In the video, three vehicles enter the intersection which had a green light. The fourth vehicle, driven by the alleged drunk driver, was seen speeding behind one of the three cars, and rear-ended into it. 
Police said all individuals had minor injuries, but the suspect driver was arrested and charged with DUI, DUI with property damage, and drug possession.
The agency said driving under the influence is a "deadly epidemic that takes the lives of more than 10,000 people each year," according to the National Highway Traffic Safety Administration.
"Folks, don't drink and drive. Just don't do it," Sarasota police said.