Clearwater man killed after motorcycle collides with SUV at Pinellas Park intersection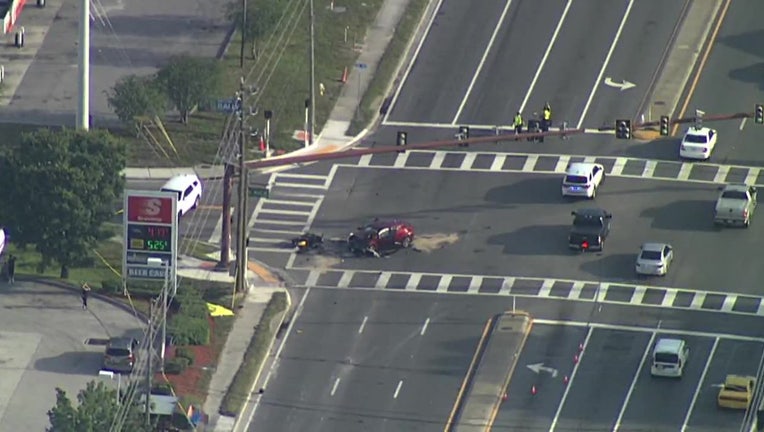 article
PINELLAS PARK, Fla. - Pinellas Park police say a Clearwater man was killed following a crash along 49th Street.
The collision occurred around 7:20 a.m. Monday between a motorcycle and SUV at the 126th Avenue North intersection. When officers responded, they said they found the motorcyclist, identified as 38-year-old Maxwell Jenkins, dead at the scene. 
Three individuals, all adults, inside the SUV had minor injuries. Investigators said Jenkins was traveling south on 49th Street, approaching the intersection. At the same time, the 44-year-old driver of the SUV was making a westbound turn onto 126th Ave. from 49th St.
Both vehicles collided and Jenkins was thrown from the motorcycle. Police said neither speed nor alcohol were factors in the crash.
READ: 'He was going to kill that cop': Sheriff wants man accused of shooting at 2 officers to get life in prison
Police say they are still investigating what led up to the crash.