TPD searching for woman who sold stolen Blue-fronted Amazon parrot
TAMPA, Fla. - Tampa Police are working to identify a woman who they believe may know more about two Blue-fronted Amazon parrots stolen from a home in Tampa. 
One of the birds Tito was returned after they say the woman sold him to a pet store owner, but the family is still searching for the other bird, Mama.
17-year-old Tito is back home and back to doing what he loves hanging upside down in his cage. It's pure joy for owner Neddy Astudillo.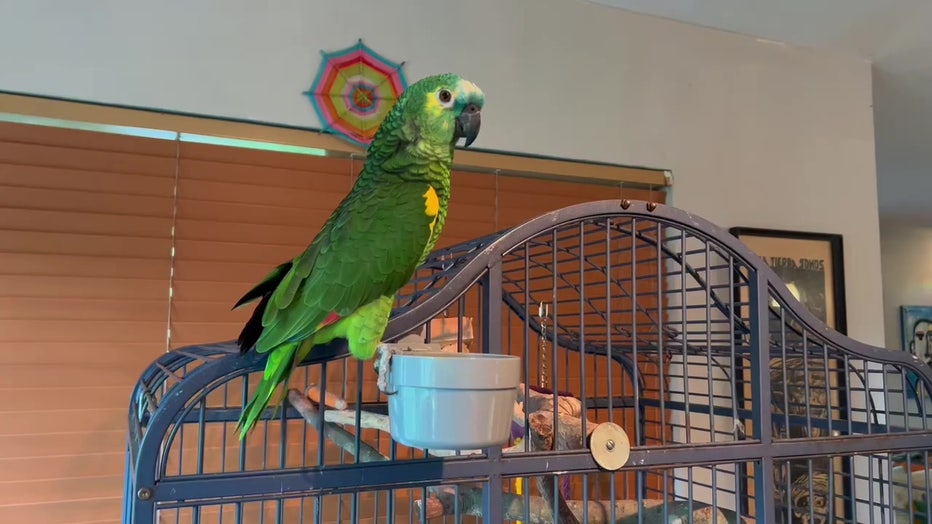 17-year-old Tito was returned to Astudillo.
"They're part of our family. We eat with them. They eat with us. We laugh, they dance. They know our joys," Astudillo said.
Tito's mother, a 40-year-old Blue-front Amazon parrot is still missing. Tampa Police said both were stolen from their cage on the front porch.
READ: Smuggled parrot eggs survive harrowing journey from Central America: 'Hand-raised babies'
Neddy says they enjoy taking in the outdoors, so occasionally she lets them sleep on the porch in their cage which she locks with a padlock but the next morning on March 18th she said the lock had been cut and Tito and Mama were gone.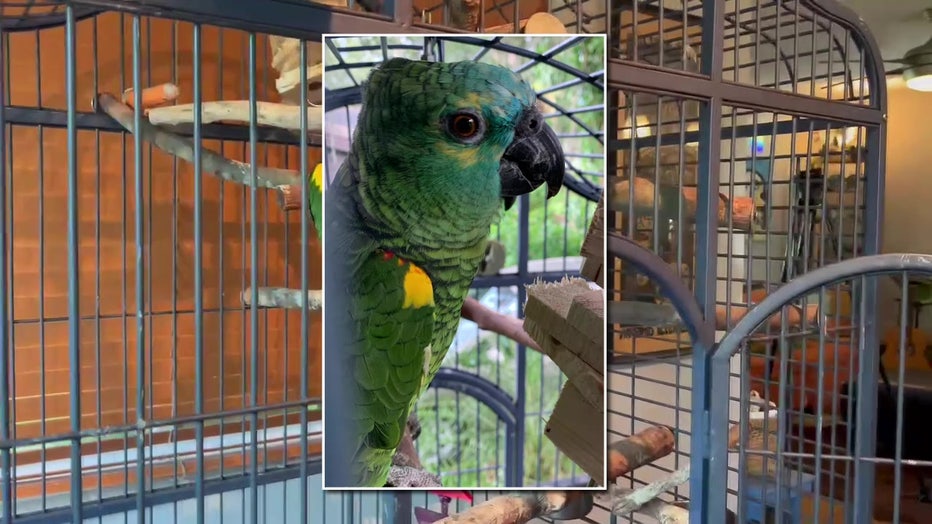 40-year-old Mama, a Blue-front Amazon parrot, is still missing.
"The fact that somebody would take them from us, it was definitely just heartbreaking," Astudillo shared.
Wednesday, Tampa Police released video taken on March 21st. You can see Tito in a cage on the ground being carried by a woman in the video. 
Detectives say she sold Tito to a pet store owner at her home. About 3 weeks later that same pet store owner found a missing flyer for both birds, realized one was Tito, and immediately contacted Astudillo.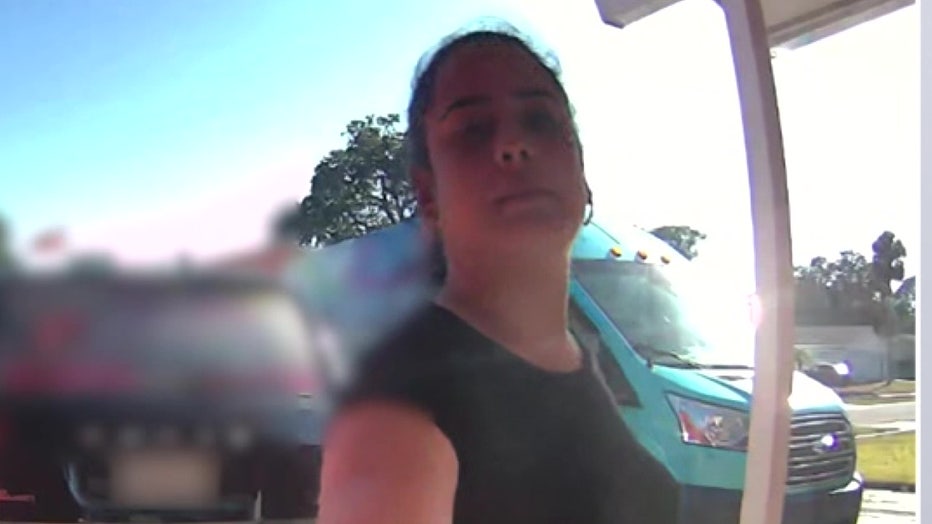 TPD is looking for the woman caught on security camera footage. 
"It was a miracle that we could not have done without the support of our neighbors and the police. All of them really kept our hopes alive, and we just kept searching, and we're still searching for Mama," Astudillo said.
Astudillo said what makes Mama unique is she has feathers that always stick up on the back of her head. The family is now offering a reward pleading for whoever has her to return her to her family. 
READ: Churchill Downs races suspended due to horse deaths
"She belongs to our family. She will be happy with us and your conscious will be happier to just knowing that you did the right thing," Astudillo explained.
Tampa Police are asking anyone who recognizes the woman in the video to call police or CrimeStoppers at 800-873-TIPS. Both birds are worth anywhere from $2,500 to $4,000. The family believes someone may be using Mama to breed more birds.
The family is offering $2,000 for Mama's safe return.