Tampa non-profit hosts fifth annual all inclusive fitness challenge 'Champions for Change'
TAMPA, Fla. - Raquel Caramello was a champion athlete and a team cheerleader as she competed in the ffith annual 'Champions for Change' all-inclusive fitness challenge Saturday morning. 
The Tampa-based non-profit 21 & Change hosted the event at Tampa Movement Lab. 

"This organization is special because we champion inclusion, education, and human rights for people with developmental disabilities across Florida and work with families to provide scholarships for them," said 21 & Change President Clayton Clemens. 

It's a mission that spoke volumes to Raquel.
As a 19-year-old with Down syndrome and a leukemia survivor, she's spent her life inspiring others with her story.
She was recently appointed to 21 & Change's board of directors as their first self-advocate. 
"It's so important with organizations like 21 & Change to have people that they represent be a part of that voice," said Raquel's mom, Janet Caramello.
READ: Tampa volleyball player focuses on Olympic dreams

Through legislative advocacy and philanthropy, Raquel has used that voice to share one message: that people with disabilities are just like everyone else. 
"If you have a disorder or disability, just show you're light," Raquel stressed.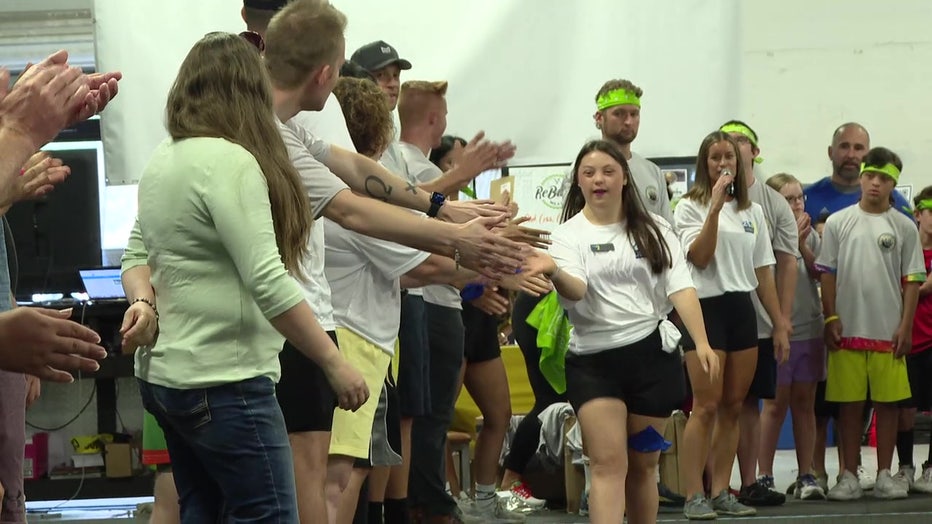 She's not stopping there. 

Not only is she gearing up for her first semester at St. Pete College, but she also owns her own Jewelry company called 'Raquel Beautiful.' 
Each piece comes with a personal note signed 'You are beautiful,' something she wanted everyone to feel after she was bullied in school for her appearance after chemotherapy treatments for Leukemia.
READ: Historic Ybor building gets extensive restoration
"She just has so many dreams to live a life like any other high school graduate," her mother added. "She wants to fall in love, get married and live on her own and we're just here to support her." 

Several local and state officials who support 21 & Change's mission participated, including state Sen. Jay Collins (R-Tampa). 

Champions for Change raised more than $60,000 with the help of donors and sponsors. That money will go to 21 & Change's scholarship program. 
To learn more about how to get involved with 21 & Change, you can visit https://21andchange.org/.