Tampa Police and Tampa Fire Rescue team up to catch burglary suspect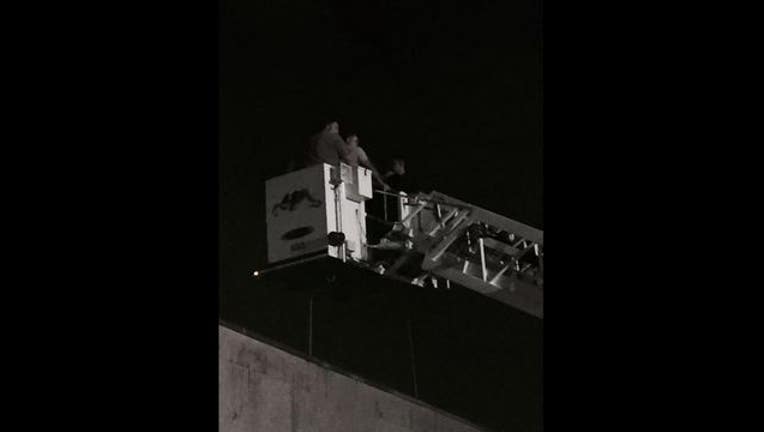 article
Tampa Police Department and Tampa Fire Rescue work together to stop a burglary suspect.
Officer responded to a silent alarm at the Tampa Flea Market on North Nebraska Avenue just before 1 Sunday morning.
When they got there, they told the suspect to surrender, instead he ran deeper into the building.
They eventually found him on the roof hiding under a large pipe.
With the help of one of Tampa Fire Rescue's ladders, officers managed to make their way onto the roof and catch him.
21-year-old Roberto Rosado was arrested and is being questioned by police.