Texan killed in fatal fall from Colorado lift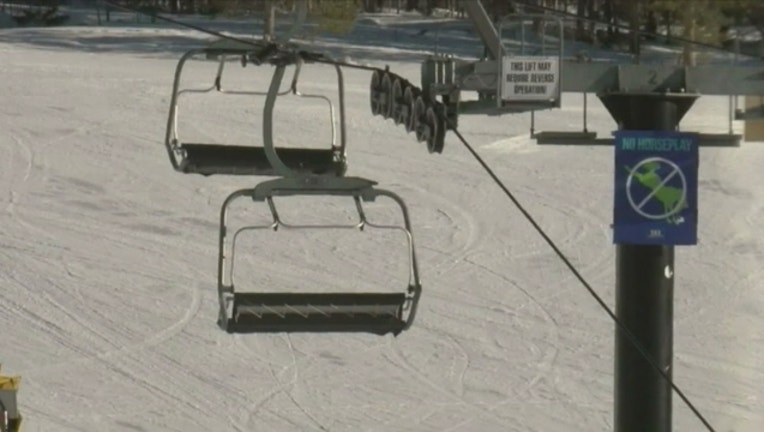 article
GRANBY, Colo. (AP) — Investigators were trying to determine Friday how a Texas woman fell to her death from a chairlift at a small Colorado ski resort, the first fatal fall in the state in over a decade.
The 40-year-old woman's two daughters were also injured after falling about 20 feet with her on Thursday at Ski Granby Ranch about 90 miles west of Denver. Their names haven't been released, but police said they were visiting from San Antonio.
The 12-year-old daughter was treated and released from the local hospital, but her 9-year-old sister was airlifted to Children's Hospital in suburban Denver. Her condition wasn't released.
The Quick Draw Express lift, which brings skiers to beginner and intermediate terrain, will remain closed until state regulators can determine that it is safe for the public to use, said Lee Rasizer, a spokesman for the Colorado Passenger Tramway Safety Board.
The ski industry expressed its condolences to the family,
Chairlift deaths are rare, both in Colorado and across the country. People are five times more likely to die in an elevator accident and eight times more likely to die in a car accident than on a ski lift, said Chris Linsmayer, a spokesman for Colorado Ski Country USA, the trade group representing most of the state's ski resorts.
"These things don't happen very often," he said, referring to statistics from the National Ski Areas Association regarding deaths due to mechanical problems with chairlifts.
Falls are also sometimes caused by mistakes made by riders or medical problems.
According to a report from the association, there have been three deaths from falls not related to any mechanical problems since 2004 in the United States.
The Ski Granby lift was equipped with a safety bar, but it's not clear if it was being used, Linsmayer said.
The last fatal fall in Colorado, which accounts for more than a fifth of skier visits nationwide, happened in 2002 when the manager of Winter Park Ski Resort fell about 15 feet from a lift after suffering seizure-like symptoms.
Colorado's worst accident happened in 1976, when four people were killed after cable wires became entangled in a gondola in Vail. In 1985, two people died at Keystone Resort after the welding on the large wheel used to pull the cable failed.