Texas radio station bans Madonna from airwaves after Trump comments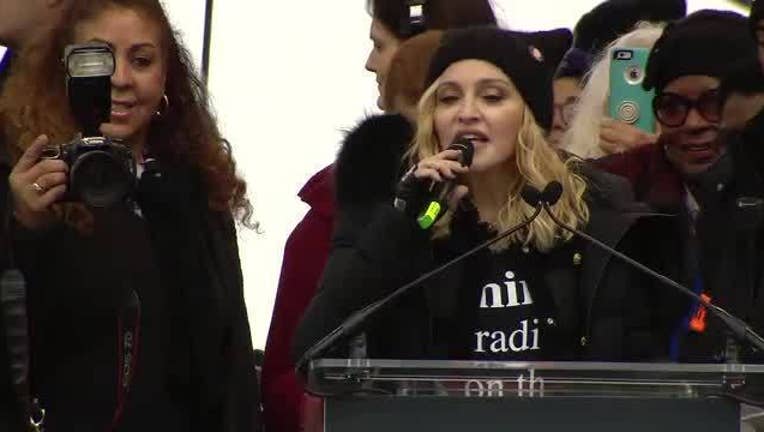 article
A Texarkana radio station has banned Madonna songs from its airwaves after her controversial comments about President Trump at a weekend protest.
HITS 105 said their decision to remove Madonna songs from their programming "indefinitely" came after the singer's comments about "blowing up the White House" at the Women's March on Saturday
"In addition to 'F-bombs' in her speech, Madonna talked about how upset the election results had made her including her now infamous...'Yes, I have thought an awful lot about blowing up the White House,' comments," HITS 105 said in a statement on their Facebook page.
Their general manager, Terry Thomas, added "banning all Madonna songs at HITS 105 is not a matter of politics, it's a matter of patriotism. It just feels wrong to us to be playing Madonna songs and paying her royalties when the artist has shown un-American sentiments."