Thanksgiving travel season expected to be the busiest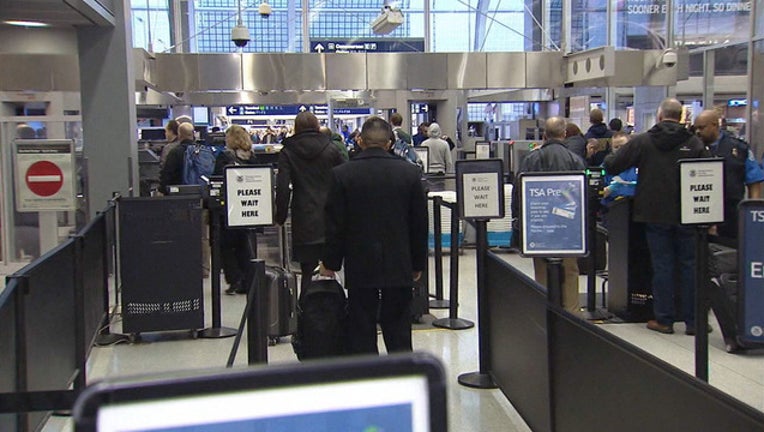 article
TAMPA (FOX 13) - The busiest Thanksgiving travel season in more than a decade is upon us, according to AAA.
Tampa International says it's expecting roughly 300,000 travelers to make their way through the airport over the Thanksgiving holiday season. 
It should be fairly smooth sailing for those travelers according to a recent report that ranked 45 of the busiest airports around the country. Compared to other airports nationwide, Tampa is in the top 10 airports when it comes to on-time flights. RewardExpert looked at data published by the Department of Transportation over the past five years to give travelers a better idea where they're most likely to run into delays at airports across the county. 
Honolulu took the top performance spot with 91.5% of their flights arriving and departing on top over the Thanksgiving travel period for the last five years. 
Here's a look at the top 10:
1.    Honolulu (HNL)
2.    Atlanta Hartsfield (ATL)
3.    Charlotte Douglas (CLT)
4.    Myers (RSW)
5.    Salt Lake City (SLC)
6.    Washington National (DCA)
7.    Phoenix Sky Harbor (PHX)
8.    Tampa (TPA)
9.    New Orleans (MSY)
10.  Portland, Oregon (PDX)
RewardsExpert ranked these airports the worst for Thanksgiving travel delays: 
1.    San Francisco (SFO)
2.    Newark Liberty (EWR)
3.    Oakland (OAK)
4.    Houston Hobby (HOU)
5.    Sacramento (SMF)
6.    Dallas Love Field (DAL)
7.    Chicago O'Hare (ORD)
8.    New York (JFK)
9.    Chicago Midway (MDW)
10.   New York-LaGuardia (LGA)

The best tip for anyone traveling for the Thanksgiving holidays is to leave early. TIA officials say passengers should give themselves at least two hours for parking, checking in and security screening. According to TSA officials, the busiest days to travel around Thanksgiving are the Tuesday and Wednesday before and the following Sunday, although RewardsExpert is projecting that Monday and Tuesday of next week might be just as busy. 
TIA also suggests snapping a picture of where you park before you head into the airport. Your future self will thank you. 
The screening procedures for carry-on luggage have also tightened up a bit this year at TIA when it comes to electronics.  Now, anything bigger than a cellphone will have to come out of your carry-on bag, so devices like iPads and other tablets will be treated like laptops.
Officials also say if you're bringing a gift for someone- DON'T wrap it ahead of time. Security might end up having to unwrap it for screening.
A note on guns- It seems obvious, but  every year TSA stops more and more people for packing heat in their carry-on. TSA has already set a new annual record for most firearms seized, and still has six weeks remaining in the year. 
If you are planning to travel with a firearm you must check the regulations of your departure airport AND your arrival airport.  Rules and regulations on traveling with firearms change from state to state. Violators can face fines of up to $11,000.