How magnets are helping treat depression and anxiety
TAMPA, Fla. - May is Mental Health Awareness Month and while many people want to improve their state of mind they may not know where to begin or what treatment may work best for their body.
There are many different options available to treat depression such as therapy and medication, but those don't always work and that's why a Bay Area psychiatrist is offering a different approach that involves magnetic stimulation.   
"And what happens is electricity runs through this magnet and it generates a magnetic field that is cone-shaped. And so we are actually able to stimulate a part of the brain with a magnetic field," explained Dr. Nate Upshaw, board-certified psychiatrist.
READ: Heather Armstrong, mommy blogger known as Dooce, dies at 47
Dr. Upshaw runs NeuroSpa TMS Therapy Centers across the Bay Area. TMS stands for transcranial magnetic stimulation.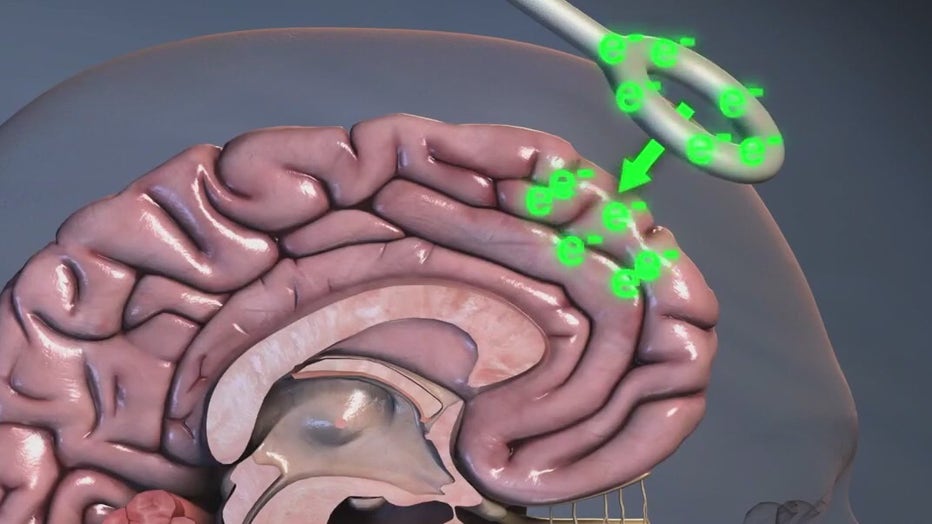 TMS is being used to treat depression. 
Using new technology, doctors can see the part of the brain that makes a person depressed or anxious and they can use TMS to target those places.
"So, most people who get this treatment, their depression and anxiety improve," Dr. Upshaw stated.
READ: Loneliness poses risks as deadly as smoking, US surgeon general says
While TMS has been around for a while, a newer treatment uses ketamine.
"And what it does is it helps with depression and it really helps with suicidal thoughts," Dr. Upshaw explained. "So, it's a game changer. There are only two medications that are approved for suicidal thoughts, and that's lithium and Clozaril. Both of those medicines are very serious medicines and you wouldn't just start for someone. Whereas someone who is suicidal and very depressed, if you give them IV ketamine twice a week, they improve very quickly."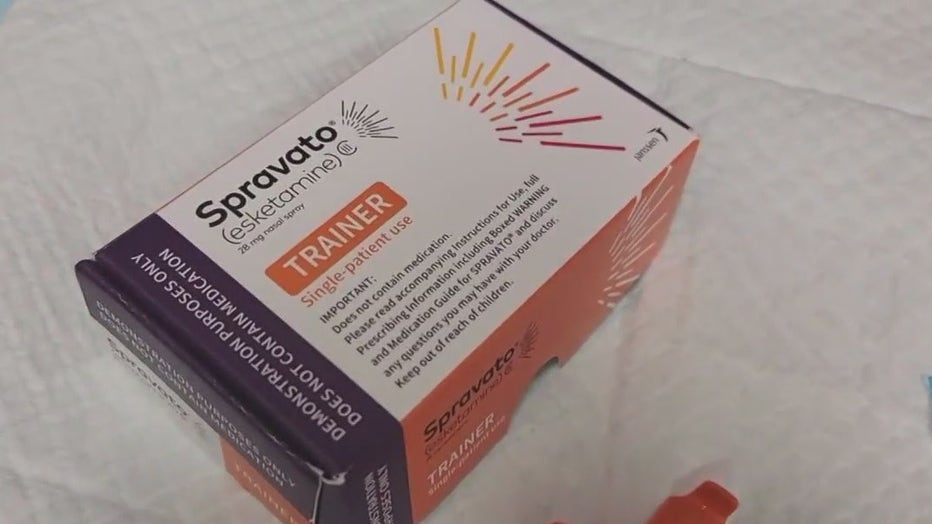 Dr. Upshaw treats patients with ketamine using an IV or a nose spray called Spravato.
"It can be very good for PTSD because there's a little bit of dissociative phenomenon where you kind of get out of your head a little bit," Dr. Upshaw said.
READ: Amanda Bynes placed on psychiatric hold: report
Dr. Upshaw stresses that even though some people may have tried a variety of things to improve mental health, there are other things out there that may help.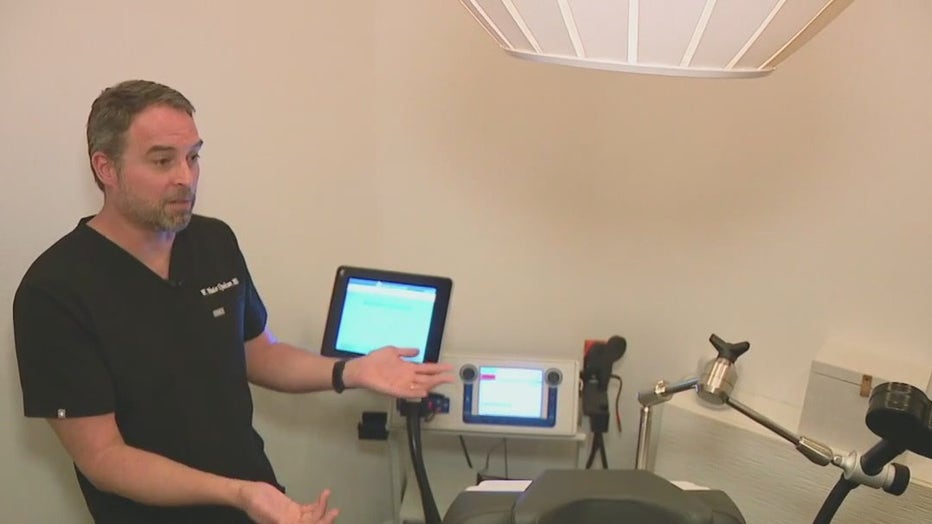 Dr. Nate Upshaw uses TMS to treat depression. 
"So the big thing I like to tell people is to imagine everyone who's in line to pick up their antidepressants at CVS and Walgreens. If you're not 100 percent happy with that medicine or having a side effect of it, you have to know there are treatments available that are mainstream, FDA cleared and covered by insurance," he said.
Dr. Upshaw also offers traditional treatments and can combine techniques for a better outcome.
He says in the next few years he expects the FDA to clear hallucinogens such as psilocybin, or magic mushrooms.
READ: Study: Children who habitually check social media may experience major brain changes
NeuroSpa TMS has six Bay Area locations.
Click here for more information.