Tropical Depression 5 likely to become Tropical Storm Elsa Thursday
TAMPA, Fla. - The National Hurricane Center has issued advisories for Tropical Depression Five as the system further developed over the Atlantic. Forecasters predict it will become Tropical Storm Elsa Thursday.
Potential Tropical Cyclone Five was located between the coast of Africa and the Windward Islands, moving toward the Caribbean at about 20 miles per hour. 
FOX 13 Meteorologist Tyler Eliasen says Potential Tropical Cyclone Five is likely to become Tropical Storm Elsa. 
"Quite a bit of forecast uncertainty, which is always the case when a storm has yet to form," Eliasen said. "There are lots of factors in play, including land interaction."
The National Hurricane Center said the system is expected to become a tropical storm before reaching the Lesser Antilles and tropical storm conditions are possible beginning Friday in portions of the Windward and southern Leeward Islands.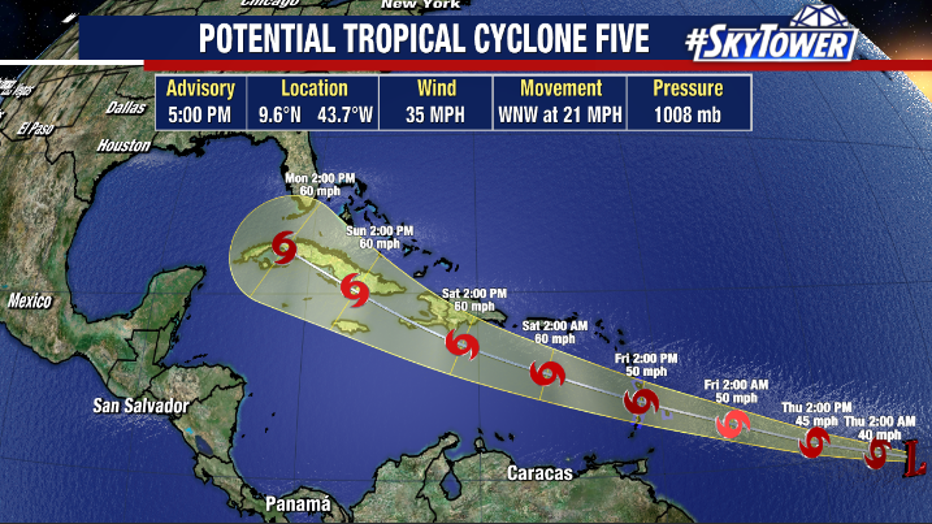 Heavy rainfall will move quickly across the Windward and the southern Leeward Islands, including Barbados, on Friday, with the possibility of isolated flash flooding and mudslides.
LINK: Track the tropics on MyFOXHurricane.com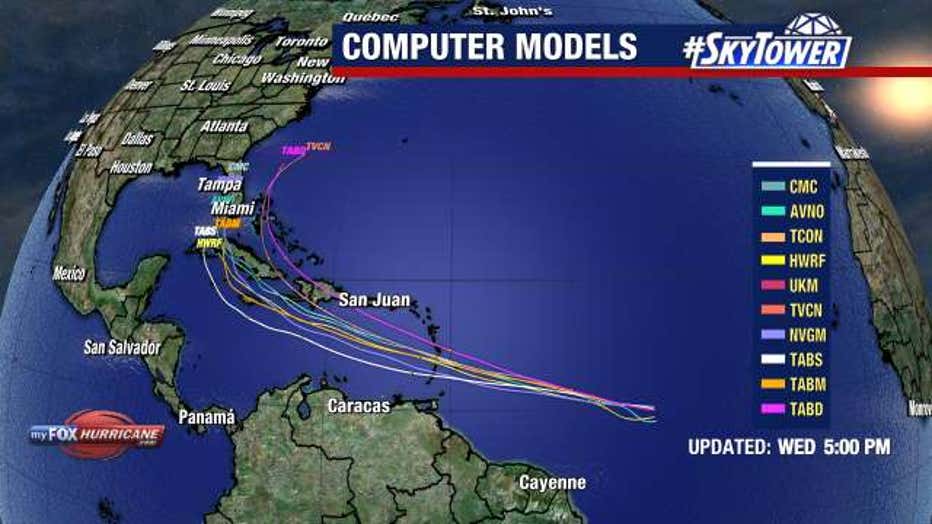 Another system, approximately 200 miles east of the Lesser Antilles has a 10% chance of significant development, "which is probably going to fall apart," Osterberg said.
"The hurricane season is just moving forward," he said. "It's continuing to stay active."
The next name on the Atlantic hurricane season list is Elsa. Tropical Storm Danny formed this week, but downgraded after making landfall Monday in South Carolina.