Trump rushed offstage in Nevada after security scare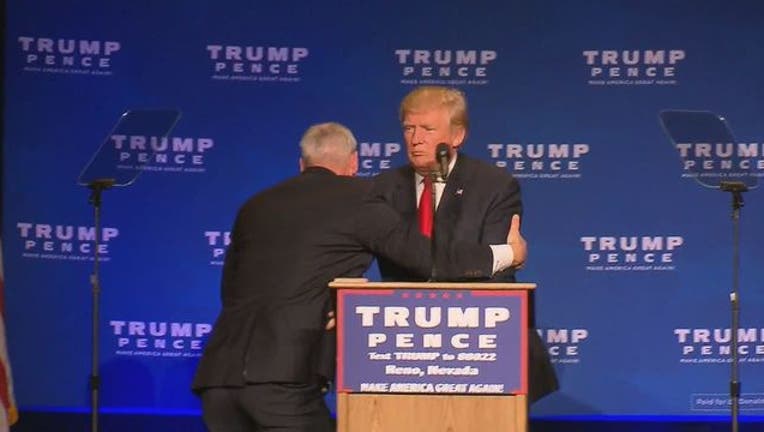 article
RENO, Nev. (FOX NEWS) - Donald Trump was rushed off stage by the Secret Service during a rally in Nevada but returned within minutes.
The Republican nominee had been speaking to supporters in Reno for a while when a disturbance broke out in the crowd close to the podium.
Two Secret Service agents quickly surrounded Trump, then hustled him off stage.
The nature of the disturbance was unclear. But several security officials escorted a man out of the venue soon afterward.
Read more at foxnews.com.